Michelle Latiolais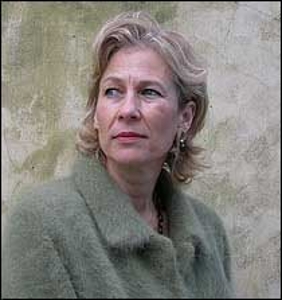 Professor, English
School of Humanities
MFA Programs in Writing, English
School of Humanities
M.F.A., University of California, Irvine
M.A., University of Denver

University of California, Irvine
309 Humanities Instructional Building
Mail Code: 2650
Irvine, CA 92697

Research Interests
Writing; Fiction; Contemporary Literature
Academic Distinctions
Gold Medal, Commonwealth Club of California
Publications
She
W. W. Norton & Company
, 2016
"Stylishly emblematic....What unites the characters is an openness to the workings of serendipity and a yearning for transformation."
- Sam Sacks, The Wall Street Journal
"Remarkable."
- Vanity Fair
"[Latiolais is a] writer of delving insight and exhilarating exactitude in the mode of Lucia Berlin and Amy Hempel….Entrancing and rigorous, arch and jolting, Latiolais' concentrated and astute dramas illuminate loneliness, womanhood, and the quest for meaning."
- Booklist
"The underappreciated master of short- and long-form fiction brilliantly combines the two in She…with haunting portraits of women trying to survive in a ruthless world."
- O Magazine
"It is intense and beautiful, following Michelle Latiolais's characters through her sun-drenched, ruthless Los Angeles, these women and girls always seemingly on the verge of disappearing, becoming nameless ghosts, yet tough, elemental, persevering, even though hope is as fragile as flowers made of sugar, and its sweetness always possibly the delusion of wishful thinking. These stories are as compassionate as they are unsentimental."
- Paul Harding, Pulitzer Prize–winning author of Tinkers
"In this unnervingly candid and heartfelt collection, Michelle Latiolais reveals her fierce understanding of hope and its adversaries; the astonishing precision of her prose offers us a powerful mosaic which is lush and exact and utterly original. The stories are written from deep within these lives, each woman reaching for solace in the random meanness of our American moment, and the stories are woven into a young girl's journey in a way that doubles, then triples the voltage. This is a remarkable and affecting book."
- Ron Carlson, author of The Signal
"She startled me. It's been a long time since I've read a work that so captures the contradictions of Los Angeles, a seemingly beautiful and mild place that is so filled with ugliness and harshness, a city that people love to hate while they flock to it. The language, the structure, the conception of this book artfully paint the place and the people. I wish I could have written this, but I am neither as funny nor as smart at Michelle Latiolais."
- Percival Everett
Widow
Bellevue Literary Press
, 2011
Nominated for The Believer Award
"
Widow
is a hymn to reverence, simultaneously heartbroken and celebratory. Michelle Latiolais has given us the rarest item, a splendidly articulated masterpiece."
—William Kittredge
"In this luminous collection of stories, the gifted Michelle Latiolais writes of loss in all its surprising manifestations.
Widow
is a devastation and a wonder."
—Christine Schutt
"There is something mysterious about this book, as there always is in the writing that matters most. It eludes explanation. It illumines terrifying realities. Only because these pages seem nakedly willing to take the imprint of every emotion, no matter how ugly, do they possess this great beauty."
—Elizabeth Tallent
A Proper Knowledge
Bellevue Literary Press
, 2008
"In prose shimmering with intelligence and compassion, Michelle Latiolais dissects the essentials of everyday life to find the heartbeat within."
—Alice Sebold
"Autism and grief acquire powerful and enigmatic reality as the reader turns the pages of
A Proper Knowledge
. To invoke one of its own metaphors, this novel is a refuge, not because it elides trauma or sorrow, but because it confronts them with gallant and unswerving clarity. A thousand things are noticed in this novel that you won't have seen in fiction before. Don't be fooled: for all the delicacy of its language this is a work of burning ferocity."
—Elizabeth Tallent
"An elegant and engaging novel of beauty and pain, and how one will often reveal the other. Precise, insightful, lovely."
—Aimee Bender
"The novel counts-in elegant and sometimes elegiac prose-the shadowy and elusive opportunities for redemption."
—Ron Carlson
Even Now
Farrar, Straus & Giroux, 1990
Gold Medal from the Commonwealth Club of California