Rena Beatrice Goldstein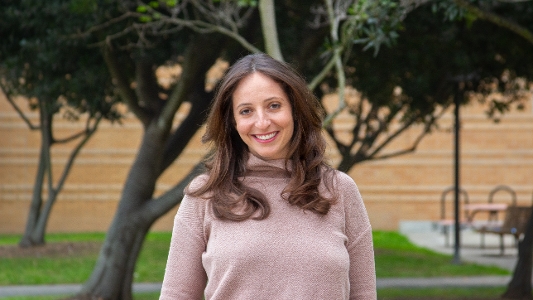 Mellon Faculty Fellow, Philosophy
School of Humanities
Ph.D., University of California, Irvine, 2022, Philosophy

University of California, Irvine

,

Research Interests
Epistemology (in particular Social and Applied Epistemology)
Websites

Academic Distinctions
Kavka Endowed Prize, University of California, Irvine, 2019
George Kabango Memorial Fellowship, North American Association for Philosophy & Education, 2018
Research Abstract
My research explores the harms that can arise from warranted thinking routines, specifically those that occur in context like medicine and education. I approach this through a Quinian-Wittgensteinian framework, and employ the framework to analyze cognitive heuristics like stereotypes.
Awards and Honors
Svetlana Bershadsky Graduate Student Community Award, 2020-2021
Publications
"Epistemic Disadvantage." Philosophia, January 6, 2022. https://doi.org/10.1007/s11406-021-00465-w.

"The Writing Workshop," Sarnecka, Silva, Vickers, Coon, Goldstein, & Rouder, Innovative Higher Education (2022), https://rdcu.be/cFkVh.

"Reconceptualizing Civic Competence in the Digital Age," in Snow, N.E., & Vaccarezza, M.S. (Eds.). (2021). Virtues, Democracy, and Online Media: Ethical and Epistemic Issues (1st ed.). Routledge. https://doi.org/10.4324/9781003083108.
Other Experience
Researcher
University of California, Irvine School of Physical Sciences 2020—2021