Naudereh Noori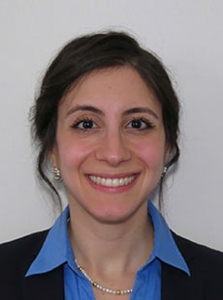 Assistant Clinical Professor, Orthopaedic Surgery
School of Medicine
M.D., Georgetown University School of Medicine, Washington, D.C.

University of California, Irvine
101 The City Drive S Pav. 3, 2nd Floor Orange, CA 92868
Irvine, CA 92697

Research Interests
Dr. Noori has a passion for developing new techniques to improve outcomes tailored to individual patient needs. She has extensive scientific research experience in cartilage tissue engineering as well as conducting clinical studies.
Research Abstract
She has published articles in a multitude of orthopaedic journals, co-authored book chapters, and presented her work at national conferences including the American Academy of Orthopaedic Surgeons, American Orthopaedic Foot and Ankle Society, Orthopaedic Research Society and Western Orthopaedic Association, among others.
Awards and Honors
Cedars-Sinai Zuckerman Research Award, 2020
Orthopaedic Trauma Association (OTA) Resident Comprehensive Fracture Course Scholarship ,2018.
AOFAS Resident Scholarship Recipient, 2017.
UCSD Jacobs School of Engineering Scholar 2006 – 2010
• 4 year merit scholarship of full tuition and housing awarded to top 15 in class.
Short Biography
Dr. Noori received her B.S. degree in Biomedical Engineering at the University of California, San Diego and graduated with honors. She pursued her medical education at Georgetown University School of Medicine and subsequently completed her residency in orthopaedic surgery at Cedars Sinai Medical Center in Los Angeles. She continued her training with an orthopaedic foot and ankle fellowship at the prestigious MedStar Union Memorial Hospital in Baltimore with leading experts in the field, before returning to practice in her home state of California.
Publications
Noori N, Haruno L, Schroeder I, Vrahas M, Little M, Moon C, Lin C. Do Pre-Operative Transcutaneous Oxygen Perfusion
Measurements Predict Atraumatic Major Lower Extremity Amputation Wound Healing? Foot & Ankle Orthopaedics; 2020
Oct; DOI 10.1177/2473011420S00369
Chan J, Noori N, Chen S, Pfeffer G, Charlton T, Thordarson D. Distal Chevron Osteotomy Increases Anatomic
Intermetatarsal Angle in Hallux Valgus. Foot & Ankle Orthopaedics; 2020 Oct; DOI 10.1177/2473011420960710
Noori N, Chien B, Zhang Z, Schon J, Hembree W, Schon LS. Pre-Visit Patient Instructional Video for the Virtual
Orthopedic Foot and Ankle Examination. Foot & Ankle Orthopaedics; 2021;6(3):10.1177/24730114211019371.
Yueh S, Noori M, Mahadev S, Noori N. Finite Element Analysis of Total Knee Arthroplasty. Am J Biomed Sci & Res; 2021;
14(1): 10.34297/AJBSR.2021.14.001942.
Other Experience
Residency
Cedars Sinai Medical Center, Orthopaedic Surgery, Los Angeles

Fellowship
MedStar Union Memorial Hospital, Orthopaedic Foot & Ankle, Baltimore

Graduate Programs
Biomedical Engineering