Aryana Sepassi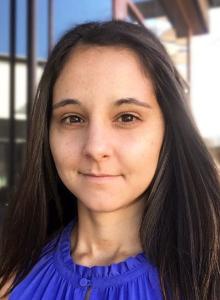 Assistant Professor of Clinical Pharmacy
School of Pharmacy & Pharmaceutical Sciences
Pharm.D., University of California, San Diego, 2016, Pharmacy
B.S., University of California, San Diego, 2012, Neuroscience and Physiology

University of California, Irvine
Berk Hall, 120D
802 W Peltason Dr
Irvine, CA 92697

Research Interests
Health Economics, Pharmacoeconomics, Oncology, Psychiatry, Mental Health, Access to Care, Underrepresented Communities, Health Policy, Outcomes Research, Real-World Data, Data Analytics, Pharmacy, Older Adult Care
Short Biography
Professor Sepassi is a pharmacist, health economist, and outcomes researcher. She graduated from the University of California, San Diego's PharmD program in 2016, and then pursued a two year post-doctoral fellowship in health economics and outcomes research, with a focus in pharmacogenomics. During her time as a fellow, she published on the incremental cost of care for patients experiencing a venous thromboembolism post-operatively. Prior to joining the University of California, Irvine, she worked for Becton Dickinson (BD)'s health economics and outcomes research department as a senior manager. Currently, Professor Sepassi is pursuing a Master's Degree of Advanced Science in Clinical Research from the University of California, San Diego. Her research interests include investigating barriers of access to care, economic burden of mental illnesses, and researching the impact of cost-effective interventions on outcomes (such as improved pharmacist involvement in the healthcare team). Professor Sepassi has mentored several students who have gone on to accept fellowship and industry positions.
Publications
Puzniak L, Finelli L, Yu K, Bauer K, Moise P, De Anda C, Vankeepuram L, Sepassi A, Gupta V. A multicenter analysis of the clinical microbiology and antimicrobial usage in hospitalized patients in the US with or without COVID-19. BMC Infect Dis. 2021;21(1):227.
Sepassi A, Watanabe JH. Emergency Department Visits for Psychotropic-Related Adverse Drug Events in Older Adults with Alzheimer's Disease, 2013-2014. Ann Pharmacother. 2019;53(12):1173-1183.
Sepassi A, Chingcuanco F, Gordon R, et al. Resource utilization and charges of patients with and without diagnosed venous thromboembolism during primary hospitalization and after elective inpatient surgery: a retrospective study. J Med Econ. 2018;21(6):595-602.
Professional Societies
ISPOR
ASHP
AMCP
Other Experience
Post-Doctoral Fellowship, Health Economics and Outcomes Research
University of California, San Diego 2016—2018