Bruce Albala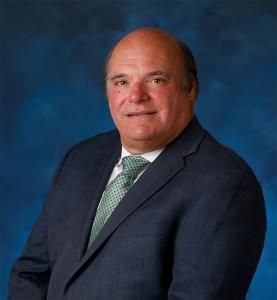 Associate Dean
School of Medicine
Director
School of Medicine
Adjunct Professor, Neurology
School of Medicine
Ph.D., Syracuse University, 1979, Biopsychology

University of California, Irvine
1001 Health Sciences Road
Irvine Hall, Room 217
Irvine, CA 92697

Research Interests
Alzheimer's Disease, Dementias, Cognitive Impairment, Cognitive Testing, Clinical Research, Trial Design
Appointments
Albert Einstein College of Medicine, Interdisciplinary Fellow in the Neurological and Biological Sciences (Department of Psychiatry & Neurology).
Short Biography
Dr. Bruce Albala has extensive experience in both basic and clinical medical research. After receiving his Ph.D. in Biopsychology from Syracuse University (Syracuse, NY) in 1979 he went to Albert Einstein College of Medicine (Bronx, NY) where he was first a research fellow in the departments of Psychiatry and Neurology and later a Clinical Instructor in the Department of Neurology. After a brief period as a visiting scientist at the National Institutes of Mental Health (Bethesda, MD) he joined the clinical research group at Ayerst Laboratories, a division of American Home Products Corporation (New York, NY) in the beginning of 1984. In 1986, Dr. Albala went on to become a principle of American BioInterface Corporation (New York, NY) serving as Vice President of Scientific Affairs and a Director of this innovative bioresearch and medical device company. Dr. Albala joined Clinical Technologies Associates (CTA), Inc. (Elmsford, NY), now Emisphere Technology in 1989 as Vice President and Director of Clinical Research. He was elected to the board of Directors of this publicly held company and served as corporate Secretary. Dr. Albala was responsible for both CTA's specialty Contract Research Organization (CRO) activities as well as its in-patient and outpatient clinical units. In 1991 Dr. Albala became the president and CEO of CTA Bio Services, Inc. (Elmsford, NY) a CRO company that also conducted both in-patient phase I studies and outpatient clinical trials for the pharmaceutical industry. Dr. Albala served as a clinical Investigator in over two dozen pharmaceutical trials. In 1996 Dr. Albala joined Medeva, now a part of UCB. Initially overseeing vaccine development in the U.S. Dr. Albala then became Senior Director of Clinical Operations for Medeva Development's (MD) North American division and was promoted to Vice President, Clinical Operations for all of MDs world-wide units. Dr. Albala formed CNS Bio Services, Inc. in 1999 to provide clinical and regulatory consulting to the pharmaceutical and medical device community.

Dr. Albala joined Shionogi USA, Inc. in April 2002. Shionogi - one of the oldest pharmaceutical companies in Japan - was in a joint venture (JV) with GlaxoSmithKline, Inc. Dr. Albala as the Vice President of Clinical Development and Head of the CNS Program set strategy and oversaw all CNS activity for both Shionogi and as the lead CNS representative to the Shionogi-GlaxoSmithKline Pharmaceuticals JV. The global programs that Dr Albala was responsible for included Alzheimer's disease (AD), ataxias, ischemic and hemorrhagic stroke, Parkinson's disease and a large program in obesity and another in analgesia complications. Dr. Albala joined the Neuroscience Clinical Development group of another major Japanese pharmaceutical company Eisai Inc. as an Executive Director of Clinical Development in 2010. During the 9.5 years at Eisai he was the International Project Team Leader (IPTL) and Clinical Leader for one of the global AD treatment programs exploring disease modification therapies. As IPTL he guided both the internal and external pre-clinical work as well as being directly responsible for all clinical activities as Clinical Leader on the global level.

Dr. Albala joined the University of California Irvine (UCI), School of Medicine (SOM) in December 2019 as the Associate Dean of Innovation and Clinical Trials with an appointment as a Professor in Neurology. He serves as a Director in the Center for Clinical Research (CCR) which is responsible for oversight and implementation of clinical trials within UCI SOM.

Dr. Albala has made numerous presentations at scientific meetings and has scientific publications in both the basic and clinical sciences and has taught courses in the biological, psychological, pharmacological and neurosciences at Syracuse University, Hunter College (City University of New York) and Cooper Union and has lectured on many industry topics. Dr. Albala has U.S. patents for both medical devices as well as instruments used in clinical research settings.
Publications
Palfai, T. and Albala, B. J. Pentylenetetrazole-induced amnesia: a case for overt seizures. Psychopharmacology 48: 19 23, 1976.

Palfai, T. and Albala, B. J. Time dependent performance impairments produced by Metrazol: amnesia or non specific drug effect? Behavioral Biology 17: 453 461, 1976.

Palfai, T., Walsh, T., Albala, B. J., and Brown, O. M. Effects of
l dihydroxyphenylalanine (l dopa) and d, l, 5 hydroxytryptophan (d,l, 5 HTP) on reserpine induced amnesia. Psychopharmacology 53: 269 276, 1977.

Albala, B. J. and McDonald, R. D. Current use of antiparkinsonian agents with psychiatric inpatients. Current Therapeutic Research 25: 695 701, 1979.

Moshé, S. L. and Albala, B. J. Kindling in developing rats: Persistence of seizures into adulthood. Developmental Brain Research 4: 67 71, 1982.

Moshé, S. L., Albala, B. J., Ackermann, R. F., and Engel, J. R. Increased seizure susceptibility of the immature brain. Developmental Brain Research 7: 81 85, 1983.

Moshé, S. L. and Albala, B. J. Maturational changes in postictal refractoriness and seizure susceptibility in developing rats.
Annals of Neurology 13: 552 557, 1983.

Albala, B. J., Moshé, S. L., and Okada, R. Kainic acid induced seizures: A developmental study. Developmental Brain Research 13: 139 148, 1984.

Holmes, G. L., Albala, B. J., and Moshé, S. L. Effect of single brief seizure on subsequent seizure susceptibility in the immature rat. Archives of Neurology 41: 853 855, 1984.

Moshé, S. L. and Albala, B. J. Nigral muscimol infusions facilitate the development of seizures in immature rats. Developmental Brain Research 13: 305 308, 1984.

Okada, R., Moshé, S. L. and Albala, B. J. Infantile status epilepticus and future seizure susceptibility in the rat. Developmental Brain Research 15: 177 183, 1984.

Moshé, S. L. and Albala, B. J. Perinatal hypoxia and subsequent development of seizures. Physiology & Behavior 35: 819-823, 1985.

Moshé, S. L., Okada, R. and Albala, B. J. Ventromedial thalamic lesions and seizure susceptibility. Brain Research 337: 368-372, 1985.

Okada, R., Moshé, S. L., Ono, K. and Albala, B. J. Unidirectional interaction between flurothyl seizures and amygdala kindling. Brain Research 344: 103-108, 1985.



Albala, B. J., Moshé, S. L., Cubells, J. F., Sharpless, N. S. and Makman, M. H. Unilateral peri-substantia nigra catecholaminergic lesion and amygdala kindling. Brain Research 370: 388-392, 1986.

Moshé, S. L., Ackermann, R. F., Albala, B. J., and Okada, R. The role of substantia nigra in seizures of developing animals. In KINDLING 3 J. A. Wada (ed), Raven Press, 1986.

Politis, M. J., Zanakis, M. F. and Albala, B. J. Facilitated regeneration in the rat peripheral nervous system using applied electric fields. Journal of Trauma 28: 1375-1381, 1988.

Politis, M. J., Zanakis, M. F. and Albala, B. J. Mammalian optic nerve regeneration following the application of electric fields. Journal of Trauma 28: 1548-1552, 1988.

Ackermann, R. F., Moshé, S. L., and Albala, B. J. Restriction of enhanced 14C-2-deoxyglucose utilization to rhinencephalic structures in immature amygdala-kindled rats. Experimental Neurology 104: 73-81, 1989.

Gillin, J.C., Rapaport, M., Erman, M.K., Winokur, A., Albala, B.J. A comparison of nefazodone and fluoxetine on mood and on objective, subjective, and clinician-rated measures of sleep in depressed patients: a double-blind, 8-week, clinical trial. Journal of Clinical Psychiatry, 58: 185-192, 1997.

Rush, A.J., Armitage, R., Gillin, J.C., Yonkers, K.A., Winokur, Moldofsky, H., Vogel, G.W., Kaplita, S.B., Fleming, J.B., Montplaisir, J., Erman, M.K., Albala, B.J., McQuade, R.D. Comparative effects of nefazodone and fluoxetine on sleep in outpatients with major depressive disorder. Biological Psychiatry 44: 3-14, 1998.

Rogers, S.L., Farlow, M.R., Doody, R.S., Mohs, R., Friedhoff, L.T. & the Donepezil Study Group (Bruce Albala, etc.). A 24-week, double-blind, placebo-controlled trial of donepezil in patients with Alzheimer's disease. Neurology 50: 136-145, 1998.

Zhang, R.L., Zhang, C., Zhang, L., Roberts, C., Lu, M., Kapke, A., Cui, Y., Ninomiya, M., Nagafuji, T., Albala, B., Zhang, Z.G., and Chopp, M. Synergistic effect of an endothelin type A receptor antagonist, S-0139, with rtPA on the neuroprotection after embolic stroke. Stroke 39: 2830-2836, 2008.

Lunnon, M.W., Wallace, S.M.L., Palmer, J.E., Francis-Lang, A., Laurijssens, B.E., Mistry, P., Albala, B., Nagafuji, T., Wilkinson, I.B., and Maltby, K. Prolonged pharmacodynamic effects of S-0139, an intravenously administered endothelin A (ETA) antagonist, in the human forearm blood flow model. Br J Clin Pharmacol : 69: 252-261, 2010.

Vellas, B., Hampel, H., Rougé-Bugat, M.E., Grundman, M., Andrieu, S., Abu-Shakra, S., Bateman, R., Berman, R., Black, R., Carrillo, M., Donohue, M., Mintun, M., Morris, J., Petersen, R., Thomas, R.G., Suhy, J., Schneider, L., Seely, L., Tariot, P., Touchon, J., Weiner, M., Sampaio, C., Aisen, P.; Task Force Participants (Albala, B,J., et al.). Alzheimer's disease therapeutic trials: EU/US Task Force report on recruitment, retention, and methodology. J Nutr Health Aging 16(4): 339-45, 2012.




Ritchie, K., Ropacki, M., Albala, B.J., Harrison, J., Kaye, J., Kramer, J., Randolph, C., Ritchie, C.W. Recommended cognitive outcomes in preclinical Alzheimer's disease: Consensus statement from the European Prevention of Alzheimer's Dementia project. Alzheimers Dement 13(2):186-195, 2017.

Mortamais, M., Ash, J.A., Harrison, J., Kaye, J., Kramer, J., Randolph, C., Pose, C., Albala, B.J., Ropacki, M., Ritchie, C.W., Ritchie, K. Detecting cognitive changes in preclinical Alzheimer's disease: A review of its feasibility. Alzheimers Dement 13(4): 468-492, 2017.

Hampel, H., Vassar, R., De Strooper, B., Hardy, J., Willem, M., Singh, N., Zhou, J., Yan, R., Vanmechelen, E., De Vos, A., Nisticò, R., Corbo, M., Imbimbo, B.P., Streffer, J., Voytyuk, I., Timmers, M., Tahami Monfared, A.A., Irizarry, M., Albala, B.J., Koyama, A., Watanabe, N., Kimura, T., Yarenis, L., Lista, S., Kramer, L., Vergallo, A. The ß-Secretase BACE1 in Alzheimer's disease. Biol Psychiatry. 13: S0006-3223(20)30063-9, 2020.
Professional Societies
American Academy of Neurology
ISTAART
Other Experience
Executive Director & International Project Team Leader and Clinical Leader, Neuroscience Clinical Development, Neurology Business Group
Eisai, Inc. 2010—2019

Vice President Clinical Development & Head CNS Program
Shionogi USA, Inc. 2002—2009

President & Principal Consultant
CNS Bio Services, Inc. 1999—2002

Vice President, Worldwide - Clinical Operations
Medeva, PLC 1996—1999

President & CEO
CTA Bio Services, Inc. 1991—1995

Vice President & Director Clinical Research & Head of CRO Business Unit
Emisphere Technologies, Inc. 1989—1991

Vice President Scientific Affairs
American BioInterface, Corp. 1986—1989

Clinical Research Monitor
Ayerst Laboratories, Division of American Home Products 1984—1986

Graduate Programs
Psychology
Research Centers
Center for Clinical Research (CCR)