Eric Daniel Wang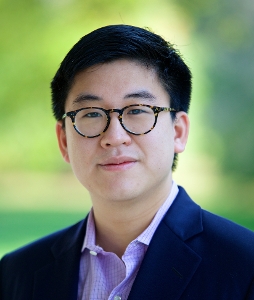 Assistant Clinical Professor, Plastic Surgery
School of Medicine
M.D., Stony Brook University School of Medicine, 2012
B.S., Cornell University, 2008, Molecular Biology

University of California, Irvine
200 S Manchester Ave
Ste 650
Orange, CA 92868-322

Research Interests
Patient Reported Outcomes in Hand Surgery, Quality Improvement, Plastic Surgery Resident Education, Nerve Repair and Regeneration, Targeted Muscle Reinnervation
Awards and Honors
Hand Rehabilitation Foundation Fellows' Travel Grant ($1,500) – December 2019
ASSH/AFSH 74th Annual Meeting Travel Scholarship ($1,500) – September 2019
Plastic Surgery the Meeting 2018 – Best Resident Paper Podium Presentation - Aesthetic
UCSF Resource Allocation Program Pilot Research Grant Spring 2016 ($40,000)
Point of Care Coagulation Testing in Microsurgery – co-PI
Plastic Surgery Foundation, Pilot Research Grant 2015-2016 ($10,000)
Functional Coagulation and Platelet Assays in Microsurgery – Principal Investigator
City of San Francisco 2013 SFGH Patient Care Fund Grant ($9852)
Alpha Omega Alpha (Mu Chapter) 2011
Stony Brook University School of Medicine Academic Merit Scholarship 2011-2012
Stony Brook University Department of Surgery American College of Surgeons Travel Scholarship 2011
Best Translational Research Paper, American Society of Reconstructive Microsurgery 2011 Meeting
First Place Poster, Plastic Surgery, 2010 Long Island-Brooklyn ACS annual meeting
Alpha Epsilon Delta Premedical Honor Society 2007
Short Biography
I joined the faculty of the Department of Plastic Surgery in 2020. Originally from the northeast, I trained in Plastic and Reconstructive Surgery at UCSF and completed a clinical fellowship in Orthopaedic Hand and Upper Extremity Surgery at the Baylor College of Medicine in Houston, Texas. In addition to my academic appointment at UCI I am section chief and residency program site director at the Long Beach VA Medical Center. My clinical interests include complex adult wrist surgery and reconstruction of degenerative and post-traumatic dysfunction, reconstructive microsurgery and plastic surgery, and nerve reconstruction.
Publications
1. Karasinski J, White L, Zhang Y, Wang E, Andreescu S, Sadik OA, Lavine BK, Vora M. Detection and identification of bacteria using antibiotic susceptibility and a multi-array electrochemical sensor with pattern recognition. Biosensors and Bioelectronics 2007; 22(11) 2643-2649. PMID 17169547



2. Dagum AB, Wang ED, Lee CC. Winning the race with necrotizing soft tissue infection. Emergency Medicine 2009; 41(8): 8-14.



3. Lanier ST, Wang ED, Chen JJ, Arora BP, Katz SM, Khan SU, Dagum AB, Bui DT. The Effect of Acellular Dermal Matrix Use on Complication Rates in Tissue Expander/Implant Breast Reconstruction. Annals of Plastic Surgery 2010; 64(5): 674-678. PMID 20395795



4. Singer AJ, Wang ED, Taira BR, Steinhauff N, Rooney J, Zimmerman T. Controlled Mild Hypothermia Prolongs Survival in a Rat Model of Large Scald Burns. Academic Emergency Medicine 2011; 18(3): 287-91. PMID 21352400



5. Phillips BT, Wang ED, Mirrer J, Lanier ST, Khan SU, Dagum AB, Bui DT. Current Practice of Antibiotic Prophylaxis & Closed-Suction Drains in Breast Reconstruction among Plastic Surgeons: Experience, Evidence, and Implications for Postoperative Care. Annals of Plastic Surgery 2011; 66(5): 460-465. PMID 21407050



6. Labropoulos N, Wang ED, Lanier ST, Khan SU. Factors associated with poor healing and recurrence of venous ulceration. Plastic & Reconstructive Surgery 2012. 129 (1): 179-165. PMID 21915079



7. Phillips BT, Lanier ST, Conkling N, Wang ED, Dagum AB, Ganz JC, Khan SU, Bui DT. Intraoperative perfusion techniques can accurately predict mastectomy skin flap necrosis in breast reconstruction: Results of a prospective trial. Plastic & Reconstructive Surgery 2012. 129 (5): 778-88e. PMID 22544108



8. Wang ED, Xu X, Dagum AB. Mirror image trigger thumb in dichorionic identical twins, a unique presentation of pediatric trigger thumbs. Orthopedics 2012. 35(6): 981-3. PMID 22691680



9. Phillips BT, Wang ED, Rodman AJ, Watterson PA, Smith KL, Finical SJ, Eaves FF III, Beasley ME, Khan SU. Anesthesia duration as a marker for surgical complications in office-based surgery. Annals of Plastic Surgery 2012. 69(4): 408-11. PMID 22964683



10. Wang ED, Conkling N, Xu X, Chern H, Finlayson E, Varma MG, Hansen SL, Foster RD, Hoffman WY, Sbitany H. Perineal flap reconstruction following oncologic anorectal extirpation: an outcomes assessment. Plastic & Reconstructive Surgery 2015. 135(1):176e-84e. PMID 25539325



11. Morrison SD, Chong HJ, Dy GW, Grant DW, Wilson SC, Brower JP, Vedder NB, Berli JU, Friedrich JB; Transgender Educational Study Group. Educational Exposure to Transgender Patient Care in Plastic Surgery Training. Plastic & Reconstructive Surgery 2016. 138(4) 944-53. PMID 27307319



12. Luu HY, Wang ED, Syed SM, Xu X, Hansen SL, Eichler CM, Nakakura EK. Outcomes of Arterial Bypass Preceding Resection of Retroperitoneal Masses Involving Major Vessels. J Surg Res. 2018. 230: 34-39. PMID 30100037



13. Wang ED, Rahgozar P. The Pathogenesis and Treatment of the Stiff Finger. Clinics in Plastic Surgery 2019. 46(3):339-345. PMID 31103078



14. Grome LJ, Agarwal N, Wang E, Netscher DT. Targeted Muscle Reinnervation for Symptomatic Neuromas Utilizing the Terminal Anterior Interosseous Nerve. Plastic and Reconstructive Surgery Global Open 2020. PMID 32802671

15. Alcon A, Kennedy A, Wang ED, Piper M, Loeliger K, Admassu N, Lentz R, Kim EA. Quantifying the psychosocial benefits of masculinizing mastectomy in trans-male patients with patient reported outcomes: The UCSF Gender Quality of Life Survey. Plastic and Reconstructive Surgery 2020.



16. Callen AL, Badiee RK, Phelps A, Potigailo V, Wang E, Lee S, Talbott J, Glastonbury C, Pomerantz JH, Narvid J. Facial Feminization Surgery: Key CT Findings for Preoperative Planning and Postoperative Evaluation. American Journal of Roentgenology 2020 December 30 (Published Online Ahead of Print) doi:10.2214/AJR.20.25228.



Patel H, Srinivasa DR, Volod O, Wang ED, Kim EA. Rotational Thromboelastometry Derivative Fibrinogen-Platelet Ratio Predicts Thrombosis in Microsurgery. Journal of Reconstructive Microsurgery 2021 May 19. (published online ahead of print) doi:10.1055/s-0041-1727190. PMID: 34010965.
Professional Societies
American Society for Surgery of the Hand
American College of Surgeons
American Association for Hand Surgery
American Society of Plastic Surgeons