Matthew Keating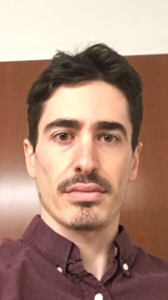 Assistant Clinical Professor, Hematology/Oncology, Medicine
School of Medicine
B.S., University of California, Irvine, 2009, Biological Sciences
M.D., Keck School of Medicine of USC, 2014, Medicine
Residency, Internal Medicine, Eisenhower Health, 2017
Fellowship, Hematology/Oncology, Roger Williams Medical Center/Boston University, 2020

University of California, Irvine
101 The City Drive South
Mail Code: 4061
Orange, CA 92868

Research Interests
cancer treatment quality and outcomes, blood disorders, targeted therapy, immunotherapy, clinical trials, survivorship
Short Biography
Dr. Matthew Keating is a UCI Health hematologist/oncologist who sees a wide variety of hematology and oncology patients in an academic community setting. He is extremely grateful for the exceptional patient care, colleagues, work environment, and career opportunities within UCI Health.

Matthew earned his medical degree at Keck School of Medicine of USC. He completed an internal medicine residency at Eisenhower Health and a hematology/oncology fellowship at Roger Williams Medical Center/Boston University.

Matthew has published several peer-reviewed journal articles in his field including the identification and mitigation of adverse treatment effects, and a large retrospective analysis of patient outcomes in prostate cancer.

When he is not taking care of patients, Matthew enjoys soccer, swing dancing, hiking, and community outreach.
Publications
Keating M and Dasanu CA. Strategy to reduce bortezomib-induced ileus in patients with myeloma and impaired renal function. BMJ Case Reports 2016. PMID: 27899388.
Keating M and Dasanu CA. Late-onset robust curly hair growth in a patient with BRAF mutated metastatic melanoma responding to dabrafenib. Journal of Oncology Pharmacy Practice 2017; 23(4):309-312. PMID: 26946529.
Keating M and Dasanu CA. Severe phototoxic reaction secondary to subcutaneous 5-azacitidine. Journal of Oncology Pharmacy Practice 2017; 23(6):473-475. PMID: 27450683.
Keating MJ, Giscombe L, Tannous T, Reddy N, Mukkamalla SKR, DeSouza A, Rathore R. Age dependent overall survival benefit of androgen deprivation therapy for metastatic prostate cancer. Journal of Oncology Pharmacy Practice 2019; 25(8):1927-1932. PMID: 30880568.
Keating M, Giscombe L, Tannous T, Hartshorn K. Prolonged treatment response to pembrolizumab in a patient with pretreated metastatic colon cancer and Lynch syndrome. Case Reports in Oncological Medicine 2019. PMID: 31565451.
Professional Societies
American Society of Clinical Oncology
American Society of Hematology
Medical Oncology Association of Southern California (MOASC)
Other Experience
Board Certified
American Board of Internal Medicine, Internal Medicine 2017

Board Certified
American Board of Internal Medicine, Hematology 2020

Board Certified
American Board of Internal Medicine, Medical Oncology 2020

Research Centers
Chao Family Comprehensive Cancer Center