Sarah Mcbane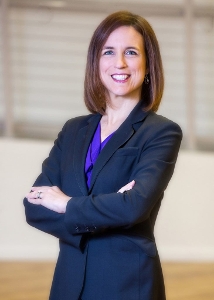 Health Sciences Clinical Professor
College of Health Sciences
B.S., Guilford College, 1998, Biology and Chemistry
Pharm.D., University of North Carolina at Chapel Hill, 2003

University of California, Irvine
101 Theory, Suite 100
Mail Code: 3958
Irvine, CA 92697

Research Interests
Research interests: collaborative practice models, comprehensive medication management, women's health, tobacco/nicotine use, diabetes, scholarship of teaching and learning
Academic Distinctions
Pharmacist of the Year, California Pharmacists Association - 2019

California Chronic Care Coalition Stars of Advocacy Award (inaugural year) - 2016

National Community Pharmacists Association Leadership Award - 2015

Pharmacist of the Year - San Diego Society of Health System Pharmacists - 2013

P4 Faculty of the Year - University of California, San Diego Skaggs School of Pharmacy and Pharmaceutical Sciences - 2013
Publications
•Hall PD, Fish H, McBane S, Mercer J, Moreau C, Owen J, Policastri A, Rattinger GB, Srivastavai SB, Thomas MC, Bradley-Baker LR. The Report of the 2018-2019 Professional Affairs Standing Committee: The Role of Educators in Pharmacy Practice Transformation. AJPE. Epub ahead of print. https://www.ajpe.org/doi/pdf/10.5688/ajpe7596

•McBane SE, Coon SA, Anderson KC, Bertch KE, Cox M, Kain C, LaRochelle J, Neumann DR, Philbrick AM. Rational and irrational use of nonsterile compounded medications. J Am Coll Clin Pharm. 2019;2:189–197.

•Colbert J, McBane S, Lam M, Blaj A, Zimmers B, Yoon M, Park B, Le T, Dinh H, Wang J. Assessing the Acceptance of the Pay-For-Performance Model in a Segment of California Pharmacists. Journal of Contemporary Pharmacy Practice. 2018 vol 63, no 3. 37 – 42.

•Franks, A. S., Sando, K. and McBane, S. (2018), Do Electronic Cigarettes Have a Role in Tobacco Cessation?. Pharmacotherapy, 38: 555-568. doi:10.1002/phar.2103

•Griffin BL, Stone RH, El-Ibiary SY, Westberg S, Shealy K, Forinash A, Yancey A, Vest K, Karaoui LR, Rafie S, Horlen C, Lodise N, Cieri-Hutcherson N, McBane S, Simonyan A. Guide for Drug Selection During Pregnancy and Lactation: What Pharmacists Need to Know for Current Practice. Ann Pharmacother. Ann Pharmacother. 2018 Aug;52(8):810-818. doi: 10.1177/1060028018764447

•Franks AS and McBane SE. Tobacco Use and Dependence. Applied Therapeutics: The Clinical Use of Drugs, 11th edition. Chapter 91. 2017.

• Kubli K, McBane S, Hirsch J, Lorentz S. Student Pharmacists' Perceptions of Immunizations. Currents in Pharmacy Teaching and Learning. May 2017, vol 9, iss 3, 479-485.

•Sasseen J, Ripley T, Bondi D, Burke J, Cohen L, McBane S, McConnell K, Sackey B, Sanoski C, Simonyan A, Taylor J, Vande Griend J. ACCP Clinical Pharmacist Competencies. Pharmacotherapy. ACCP Clinical Pharmacist Competencies. Pharmacotherapy, 2017, 37: 630–636.

•Rafie, S and McBane S. Recent Developments in Contraception. In: Murphy J, Lee MWL, eds. Pharmacotherapy Self-Assessment Program, 2016 Book 3. Women's and Men's Health. Lenexa, KS: American College of Clinical Pharmacy, 2016:61-82.

• McBane S. USA/California: States Differ in the Recognition of specialty and advanced practice pharmacy. International Pharmaceutical Federation (FIP). Advanced Practice and Specialisation in Pharmacy: Global Report 2015. The Hague:International Pharmaceutical Federation; 2015.

• McBane SE, Dopp AL, Abe A, Benavides S, Chester EA, Dixon DL, Dunn Michaelia, Johnson MD, Nigro SJ, Rothrock-Christian T, Schwartz AH, Thrasher K, Walker S. Collaborative Drug Therapy Management and Comprehensive Medication Management – 2015. Pharmacotherapy. 2015 Apr;35(4):e39-50.
Professional Societies
American College of Clinical Pharmacy
American Society of Health System Pharmacists
American Pharmacists Association
American Association of Colleges of Pharmacy
California Pharmacists Association
California Society of Health System Pharmacists
Other Experience