Kyle Grady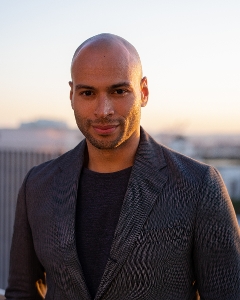 Assistant Professor, English
School of Humanities
Ph.D., University of Michigan, 2017, English Language & Literature

University of California, Irvine
159 Krieger Hall
Irvine, CA 92697

Research Interests
Early Modern Literature and Culture, Early Modern Critical Race Studies, African American Literature and Culture
Websites

Publications
"Emphasis and Elision: Early Modern English Approaches to Racial Mixing and their Afterlives," New Literary History 52.3/4
"Zora Neale Hurston and Humoral Theory: Comparing Racial Concepts from Early Modern England and Post-Abolition America," Shakespeare Studies 46: 144-149.
"'The Miseducation of Irie Jones': Identity and Identification in the Shakespeare Classroom," Early Modern Culture 14: 26-43.
"Why Front? The Importance of 'Nonstandard' English in the Shakespeare Classroom," Pedagogy: Critical Approaches to Teaching Literature, Language, Composition, and Culture 17.3: 533-540.
"Othello, Colin Powell, and Post-Racial Anachronisms," Shakespeare Quarterly 67.1: 68-83.
Professional Societies
Shakespeare Association of America
Research Centers
The Center for Early Cultures