Melissa Dawn Pinto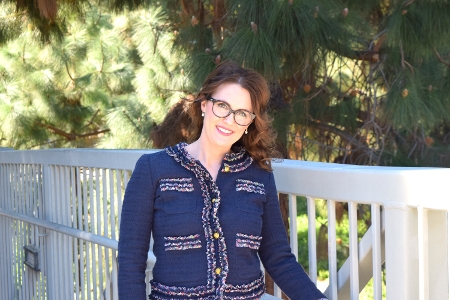 Associate Professor, Sue & Bill Gross School of Nursing
Sue & Bill Gross School of Nursing
Ph.D., University of Louisville, 2009, Nursing Science
M.S., University of Louisville, 2009, Nursing
B.S., University of Louisville, 2002, Nursing

University of California, Irvine
Berk Hall
Mail Code: 3959
Irvine, CA 92697

Research Interests
long COVID, biological basis of long COVID, cognition and affect related to COVID, COVID symptom clusters and trajectories, mHealth; mental health, depression, cognition, adolescents;
Academic Distinctions
2015 Fellow, Society for Adolescent Health and Medicine (FSAHM)
2015 Distinguished University Alumni Fellow, University of Louisville
2014 Fellow, American Academy of Nursing (FAAN)
Appointments
NIH KL2 Career Development Award (Multidisciplinary Translational Clinical Research) The Cleveland Clinic & Case Western Reserve University (K Scientific Mentors: Joseph R. Calabrese MD & Carol Musil, PhD, RN, FAAN)
2012 Fellowship, National Institute of Health/NINR Summer Genetics Institute
Awards and Honors
2021 Nominee, Dr. De Gallow Professor of the Year Teaching Award, University of California, Irvine
2017 Research Paper of the Year (2017), "Exploring the mechanism of the clinical encounter for depressive symptoms: A path analysis," Issues in Mental Health Nursing.
2015 Robert Wood Johnson Foundation and AARP Culture of Health: Breakthrough Leader in Nursing Award
2014 University of Louisville School of Nursing 40 Outstanding Alumni Award for significant contribution to the nursing profession.
2013 MNRS Early Stage Investigator Award, Pediatric Research Section
2012 MNRS New Investigator Award, Adolescent Health Research Section
2010-2015 NIH/NIMH Extramural Loan Repayment Program for Clinical Researchers (Continuous funding 2010-2015)
2008 Society for Adolescent Medicine Health Professional Student Travel Scholarship
2006 University of Louisville M. Celeste Nicholas Professional Development Award
2005-2009 Andy Pearson Academic Scholarship
2005 Research Louisville 2nd Place in Nursing and Public Health Poster Presentation
Publications
Lambert. N., Survivor Corps, El-Azab, S.A., Ramrakhiani, N.S., Barisano, A., Yu, L., Taylor, K., Esperanca, A., Downs, C.A., Abrahim, H.L., Rahmani, A.M. Borelli, J.A., Chakraborty, R, & Pinto, M.D. (2021, In Review). COVID-19 survivors' reports of the timing, duration, and health impacts of Post-Acute Sequelae of SARS-CoV-2 (PASC) infection. Pre-print medRxiv: https://www.medrxiv.org/content/10.1101/2021.03.22.21254026v2

Huang, Y., Pinto, M.D., Borelli, J.L., Asgari, M., Abrahim, H., Dutt, N., Lambert, N., Nurmi, E.L., Chakraborty, R., Rahmani, A., & Down, C.A. (2021, In Review). COVID symptoms, symptom clusters, and predictors for becoming a long-hauler: Looking for clarity in the haze of the pandemic. Pre-print medRxiv: https://www.medrxiv.org/content/10.1101/2021.03.03.21252086v1
Select Publications
Eileen Yu, Alexis Adams-Clark, Alison Riehm, Caroline Franke, Ryoko Susukida, Melissa Pinto, Steven Arenberg, Dominique Tosi, Abbey Hughes, Amanda Montague, Anu Kumar, Kay Jamison, Adam Kaplin. (2021) Perspectives on illness-related stigma and electronically sharing psychiatric health information by people with multiple sclerosis, Journal of Affective Disorders, Volume 282, 840-845, https://doi.org/10.1016/j.jad.2020.12.167.
Pitts, B., Aalsma, M.C., Brooks, M., Galagali, P., McKinney, R., McManus, P., Pinto, M.D., Radovic, A. & Richardson, L. (2020). Improving integration of behavioral health into primary care for adolescents and young adults. Journal of Adolescent Health, 67(2), 302-306. https://doi.org/10.1016/j.jadohealth.2020.05.016
Ash, M., Harrison, T. Pinto, M.D., DiClemente, R.J., & Negi, L.T. (2019). A model for Cognitive-Based Compassion Training: Theoretical underpinnings and proposed mechanism. Social Theory and Health. https://doi.org/10.1057/s41285-019-00124-x
Pinto, M.D., Greenblatt, A.M., Williams, B.L., & Kaplin, A.I. (2017). Exploring the mechanism of the clinical encounter for depressive symptoms in young adults: A path analysis. Issues in Mental Health Nursing, 38(7), 533-539. DOI: 10.1080/01612840.2017.1305023 (Designated Research Paper of the Year, Selected by Editorial Board)
Lilienfeld, S.O. & Pinto, M.D. (2015). Risky tests of etiological models in psychopathology research: The need for meta-methodology. Psychological Inquiry, 26, 253-258.
Pinto, M.D., Hickman, R.L., Clochesy, J.M., & Buchner, M. (2013). Avatar-based depression self-management technology: Promising approach to improve depressive symptoms among young adults. Applied Nursing Research. 26(1), 45-48. PMID 23265918, PMC NIHMS407407. doi: 10.1016/j.apnr.2012.08.003.
Pinto-Foltz, M.D., Logsdon, M.C., & Myers, J. (2011). Feasibility, acceptability, and initial efficacy of a knowledge-contact program to reduce mental illness stigma and improve mental health literacy in adolescents. Social Science & Medicine, 72(12), 2011-2019. PMID 21624729, PMC 3117936. doi: 10.1016/j.socscimed.2011.04.006.
Grants
Active Funding: 1R44MH121219-01 mHealth Application C-STRESS (PIs: Ma, T. & Pinto, M.D.) Role and Effort: Dual Principal Investigator, 20% Funding Agency: NIH/NIMH Total costs: $1,619,593 Funding Period: 8/1/19-8/1/22
Pending Scientific Review or Awaiting Notice of Award: The PEOPL's (Patients' Experiences of Post-Covid Long-Haul) Study: A Multi-Modal, Longitudinal Study of PASC in Families Across America. (PIs: Pinto, MD (contact PI), Rahmani, A., Chakraborty, R., & Lambert, N.) Submitted March 2021 Role and Effort: Multi-Principal Investigator, 45% Effort (25% Clinical Recovery Cohort & 20% Real-World Data and EMR) Funding Agency: NIH/ NHLBI 1OT2 HL 162018-01 Total Costs: $27,687,639 Funding Period: 5/1/21-5/1/2025
Research Centers
UCI Future Health (Core Member and Lead for Nursing) https://futurehealth.uci.edu/