Sandra Simpkins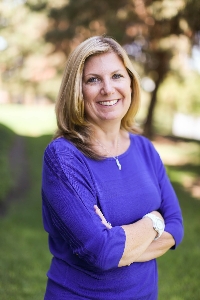 Professor
School of Education
Ph.D., University of California, Riverside, 2000, Developmental Psychology

University of California, Irvine
2094 Education
Mail Code: 5500
Irvine, CA 92697

Research Interests
Organized After-School Activities, Motivation, Family Influences, Diversity & Equity, Immigration & Culture, STEM
Websites

Research Abstract
Sandra Simpkins' research addresses positive youth developmental processes, the influence of families and organized activities on those processes, and how these processes vary by social position factors (such as, ethnicity and gender). Her current projects focus on how youth's organized after-school activities support their positive adjustment into adulthood and how families help support adolescents' STEM motivation, activities, and choices.
Awards and Honors
2020 Fellow, Association for Psychological Science
2019 Faculty Mentorship Award for Inclusive Excellence, School of Education, University of California, Irvine.
2014 Outstanding Faculty Mentor of an Undergraduate Honors Thesis, Sanford School, Arizona State University.
2011-2016 National Science Foundation CAREER Award Recipient.
2007-2012 William T. Grant Foundation Young Scholar.