Roland Betancourt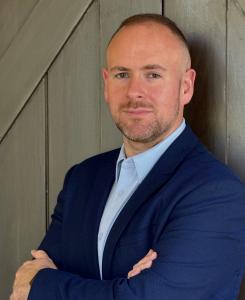 Professor, Art History
School of Humanities
Affiliate Faculty, Religious Studies
B.A., University of Pennsylvania, History of Art, and Anthropology
M.A., Yale University, History of Art
M.Phil, Yale University, History of Art
Ph.D., Yale University, 2014, History of Art

University of California, Irvine
Art History Department
2000 Humanities Gateway
Irvine, CA 92697

Research Interests
Byzantine Art, Visual Culture, and Theology; Critical Race Studies; Trans Studies; Queer Theory; Popular Culture; Theme Parks; Simulacral Spaces; History of Science and Technology
Websites

Academic Distinctions
Guggenheim Fellow, John Simon Guggenheim Memorial Foundation (2023-2024)
Chancellor's Fellow, UC, Irvine (2019-2022)
Elizabeth and J. Richardson Dilworth Fellow, Institute for Advanced Study, Princeton (2016-2017)
Research Abstract
Roland Betancourt is a scholar of Byzantium and modern popular culture with research that lies firmly at the intersection of histories of science and technology, intellectual history, and the history of art. His research has explored theories of sensation and perception, the transmission of ancient knowledge, technical illustrations and diagrams, musicological analyses of texts and their recitation, and the premodern histories of queerness, gender variance, and racialization.

He is the author of Performing the Gospels in Byzantium: Sight, Sound, and Space in the Divine Liturgy (Cambridge, 2021), Byzantine Intersectionality: Sexuality, Gender, and Race in the Middle Ages (Princeton, 2020), and Sight, Touch, and Imagination in Byzantium (Cambridge, 2018), as well as several edited volumes and articles. Byzantine Intersectionality was a finalist for the Award of Excellence in the Study of Religion: Historical Studies by the American Academy of Religion. His teaching was recognized with a UCI School of Humanities Faculty Teaching Award in 2016. And, his research has been supported by several fellowships and grants, including the Elizabeth and J. Richardson Dilworth Fellowship at the Institute for Advanced Study in Princeton and a three-year Chancellor's Fellowship at UCI.

Currently, he is the editor for the ICMA | Viewpoints book series at the Pennsylvania State University Press and for The Middle Ages book series at the University of Pennsylvania Press, as well as a member of the editorial and review boards of Exemplaria and Speculum. Betancourt also serves on the governing boards of the College Art Association, the International Center of Medieval Art, the Byzantine Studies Association of North America, the Medieval Academy of America, and the Medievalists of Color organization. His popular writing on the Middle Ages has appeared in The Washington Post, Scientific American, TIME, The Conversation, Literary Hub, and The Advocate.

Betancourt is working on several ongoing book projects, including A Plurality of Means: Disneyland and the Aesthetics of Automation, on how the modern theme park popularized the rise of industrial automation and its logics in the post-war period, and Queer, Byzantine: Camp, Excess, Aesthetics on queer dialogues between the Byzantine past and modern art, architecture, literature, and popular culture.
Awards and Honors
Finalist for the Award of Excellence in the Study of Religion: Historical Studies by the American Academy of Religion for Byzantine Intersectionality (2021)
Mary Jaharis Center for Byzantine Art and Culture Publication Grant for Performing the Gospels in Byzantium (2020)
ICMA-Kress Grant for First Book Publication for Sight, Touch, and Imagination in Byzantium (2017)
School of Humanities Teaching Award, UC, Irvine (2016)
1st Prize for Conference Paper, Byzantine Studies Conference (2013)
Publications

Grants
Elizabeth and J. Richardson Dilworth Fellow, Institute for Advanced Study, Princeton
Chancellor's Fellowship, University of California, Irvine (2019-2022)
Guggenheim Fellow, John Simon Guggenheim Memorial Foundation, 2023-2024
Professional Societies
College Art Association (CAA)
Byzantine Studies Association of North America (BSANA)
International Center of Medieval Art (ICMA)
BABEL Working Group
Medievalists of Color (MoC)
Medieval Academy of America (MAA)
Other Experience
Editor, The Middle Ages series
University of Pennsylvania Press

Editor, ICMA Books | Viewpoints series
The Pennsylvania State University Press

Advisory Board
YILLIK: Annual of Istanbul Studies 2023—2027

Book Review Editor for Byzantine Studies
Speculum 2022—2025

Editorial Board, Gender and Sexuality in the Global Middle Ages series
Brepols

Advisory Board
Exemplaria 2021—2025

Associate Editor
Afterimage 2018—2022

Board of Directors
Medieval Academy of America (MAA) 2023—2026

Board of Directors
College Art Association (CAA) 2021—2025

Governing Board
Byzantine Studies Association of North America (BSANA) 2020—2024

Board of Directors
International Center for Medieval Art (ICMA) 2021—2024

Steering Committee
Medievalists of Color (MoC) 2020—2023

Graduate Programs
Visual Studies