Sheron C Wray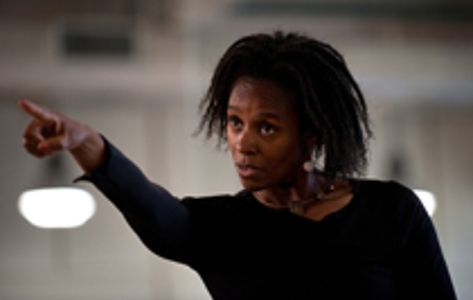 Jazz, modern dance, improvisation theory and practice, embodiology, pedagogy, Dance
Claire Trevor School of the Arts
Affiliated faculty African American Studies Program, African American Studies
School of Humanities
M.A., University of Middlesex, 2002, Performing Arts

University of California, Irvine
300 Mesa Arts Building
Mail Code: 2775
Irvine, CA 92697

Research Interests
Embodiology - Improvisation-as-performance, complexity theory, African logic, dance, music, interactive technologies, pedagogy.
Websites

Academic Distinctions
The Ghana Project 2010. A faculty led, interdisciplinary research project enabling 17 students to take part in an exchange with the University of Ghana.
Research Abstract
Drawing upon interdisciplinary methods from African cultural theory and ethnography, I explore African aesthetics of improvisation. I use Patrick McNaugton's definition of Mande performance aesthetics that identify improvisatory techniques of the performer and the inclusion of the audience as co-creators/participants. Strategies within Yoruba improvisation include 'transposition'. Employing this as a creative cross cultural method, I 'transpose' the widespread Yoruba knowledge of their traditional belief system demonstrated through participation in ritual and modern theatre performance, to create an innovative layer to extend the bounds of performance, enabling interactivity and a new model for a 'Neo-African' performance work. My work demonstrates integration of improvisation methods from West African dance performance culture, defining an improvisation nomenclature of African cultural origin, enabling audiences co-authorship via the use of hand held technologies.
Publications
http://www.tedxorangecoast.com/videopick/sheron-wray-bodily-steps-to-innovation/
Ghana Studies 2009-2010
Grants
Student Affairs, 2011, student research grant.
Other Experience
London Contemporary Dance Theatre
Dancer and co-teacher 1988—1994

Dancer and co-teacher
Rambert Dance company 1994—1998

Artistic Director
JazzXchange 1992—pres

Director
Texterritory 2003—Pres

Graduate Programs
Biomedical Engineering