Zhiqun Tan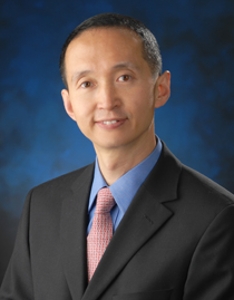 Associate Research Professor, Neurology
School of Medicine
B.S., Wuhan University, China, 1987, Biochemistry
M.D., Tongji Medical University, China, 1985, Medicine
Ph.D., Wuhan University, China, 1993, Biological Chemistry

University of California, Irvine
114 Irvine Hall
Mail Code: 4275
Irvine, CA 92697

Research Interests
1. Ocular pathology in Alzheimer's disease & other neurodegenerative disorders; 2. Therapeutic uses of naturopathic compounds for Alzheimer's disease & other neurodegenerative disorders; 3. Molecular mechanisms of neuronal degeneration.
Academic Distinctions
Elsevier BRI Yong Investigator Award, 2001
NIH Training Grant, 1997
China NSF Young Investigator Award, 1989
Available Technologies

Publications
Tan Z, Qu W, Liu W, Tu W, Baudry M, Schreiber SS, p53 accumulation due to down-regulation of ubiquitin: relevance for neuronal apoptosis. Cell Death Differ 7, 675-681, 2000.

Tan Z, Tu W and Schreiber SS, Downregulation of free ubiquitin: a novel mechanism of p53 stabilization and neuronal cell death, Mol Brain Res, 91, 179-188, 2001.

Tan Z, Sankar, R, Shin D, Sun N, Liu H, Wasterlain C, Schreiber SS, Differential induction of p53 in immature and adult rat brain following lithium-pilocarpine status epilepticus, Brain Res 928, 187-193 & coverpage, 2002.

Tan Z, Sun X, Hou FS, Oh HW, Hilgenberg LGW, Hol EM, van Leeuwen FW, Smith MA, O'Dowd DK, Schreiber SS, Mutant ubiquitin found in Alzheimer's disease impairs mitochondrial trafficking in association with neuronal degeneration, Cell Death Diff 14, 1721-1732, 2007.

Yang Z, Zhang Q, Ge J, Tan Z, Protective effects of tetramethylpyrazine on rat retinal cell cultures, Neurochem Int, 52, 1176-1187, 2008.

Tan Z, Shi L, Schreiber SS, Differential expression of redox factor-1 associated with beat-amyloid-mediated neurotoxicity, Open Neurosci J, 3, 26-34, 2009

Tan Z, Neural protection by naturopathic compounds – an example of tetramethlypyrazine from retina to brain, J Ocul Biol Dis Infor, 2, 57-64, 2009.

Liu B, Rasool S, Yang Z, Glabe C, Schreiber SS, Ge J, Tan Z, Amyloid-peptide-related vaccinations reduce beta-amyloid plaques and exacerbate inflammatory changes in the retinas of Tg2576 mice. Am J Pathol, 175, 2099-2110, 2009.
Professional Societies
The Society for Neuroscience
New York Academy of Sciences
Other Experience
Postdoctoral fellow
USC School of Medicine 1997—2002

Research Centers
Institute of Memory Impairments and Neurological Disorders