Jeffrey Wasserstrom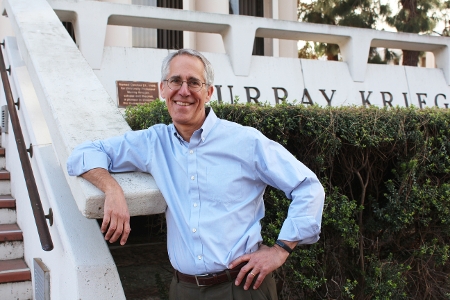 Chancellor's Professor, History
School of Humanities
Professor (by Courtesy)
School of Law
Historical Writing Mentor, Literary Journalism
School of Humanities
Co-Founder, Forum for the Academy and the Public
Ph.D., University of California, Berkeley, 1989, History
M.A., Harvard University, 1984, East Asian Studies
B.A., University of California, Santa Cruz, 1982, History

Phone: History Department: (949) 824-6521
Fax: 949.824.2865
Email:
jwassers@uci.edu
University of California, Irvine
200H Murray Krieger Hall
Mail Code: 3275
Irvine, CA 92697

Research Interests
China, Protest, Globaliization, Gender, Urban
Websites

Academic Distinctions
Leverhulme Visiting Professor, Birkbeck College, University of London, 2020 (award postponed due to the pandemic)
Editor, Journal of Asian Studies, 2008-2018
W. Bruce Lincolm Memorial Lecturer (Northern Illinois), 2017
Phi Beta Kappa Visiting Scholar, 2014-2015 Academic Year
Visiting Research Fellow, Merton College, Oxford, June-July 2014
John Fisher Ziedman Memorial Lecturer, Sidwell Freinds School, 2011
Visiting Fellow, Institute for Advance Study, University of Warwick
Fulbright-Hays Fellowship;
Woodrow Wilson Foundation Fellowship (Charlotte B. Newcombe award);
NEH Collaborative Project Fellowship;
Spencer Foundation Fellowships (National Academy of Education Post-Doc, small grants, etc.);
Luce Foundation Support;
ACLS Award
Research Abstract
I am a specialist in modern Chinese history with a strong interest in connecting China's past to its present and placing both into global perspective. I have an enduring interest in protest and in cities and most of my books have been written with an eye toward engaging with not just historians but also scholars in other disciplines and also general readers.

My commitment to reaching out beyond the Ivory Tower shows through in other aspects of my career, too, including my involvement with general interest publications and with documentary filmmakers, and my role in co-founding and helping organize events put on by UCI's Forum for the Academy and the Public. It also has led me to edit accessible books, testify before a Congressional-Executive commission on China, conduct a State Department briefing on contemporary Chinese politics, work with the Hong Kong International Literary Festival, and guest at the Ferrara Festival put on by the magazine Internazionale.

I have contributed to many academic periodicals, including the China Quarterly, the Journal of World History, the Journal of Global History, and History Workshop Journal, but I have also written commentaries and reviews for magazines (e.g., Time, The Nation, the TLS, and Internazionale), newspapers (the Los Angeles Times, Wall Street Journal, Financial Times, New York Times), and many online publications (from the Huffington Post to the online edition of the Atlantic). I have been interviewed by NPR, PRI, APM's Marketplace and for other broadcast media. I am on the editorial board of Dissent Magazine, and I am both the advising editor for China for the Los Angeles Review of Books and the founder of its China Channel.

I was educated largely in California (UCSC B.A., Berkeley PhD, with a Master's from Harvard in between) and moved back here to join UCI's History Department in 2006. Before that, I spent two years teaching at the University of Kentucky and fifteen years at Indiana University in Bloomington, where in addition to offering courses I spent a year as the Acting Editor of the Bloomington-based American Historical Review and served for three years as the Director of IU's East Asian Studies Center. From 2008 until 2018, I was editor of the Journal of Asian Studies.
Publications
(as editor) Oxford History of Modern China (Oxford University Press, 2022)
Vigil: Hong Kong on the Brink (Columbia Global Reports, 2020)
Eight Juxtapositions: China through Imperfect Analogies from Mark Twain to Manchukuo (Penguin, 2016)
(as editor) The Oxford Illustrated History of Modern China (Oxford University Press, 2016)
China in the 21st Century: What Everyone Needs to Know (Oxford University Press, 2010; and a 2013 second edition, with contributions by Maura Elizabeth Cunningham, out in Turkish, Korean, Indonesian and Chinese complex character translations; as well as a 2018 third edition, coauthored with Maura Elizabeth Cunningham)
Chinese Characters: Profiles of Fast-Changing Lives in a Fast-Changing Land, co-edited with Angilee Shah (University of California Press, 2012)
Global Shanghai, 1850-2010 (Routledge, 2009)
Student Protests in Twentieth-Century China: The View from Shanghai (Stanford University Press, 1991);

Popular Protest and Political Culture in Modern China, co-editor (Westview Press, 1992 and 1994 second edition);

Human Rights and Revolutions, co-editor (Rowman and Littlefield, 2000 and 2007 second edition);

The 20th Century: A Retrospective, co-author (Westview Press, 2000);
Chinese Femininities/Chinese Masculinities: A Reader, co-editor (University of California Press, 2002);

Twentieth-Century China: New Approaches, editor (Routledge, 2003);
Professional Societies
American Historical Association
Association for Asian Studies
Research Centers
Long Institute