Stephanie McEwan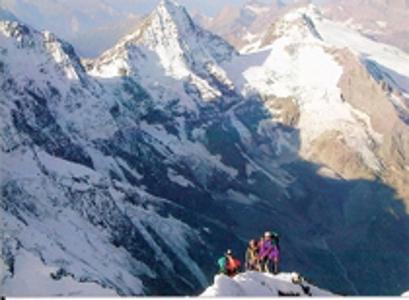 Senior Lecturer (Vol) Clinical, Teaching and Research - Department of Medicine & Surgery, Biological Sciences, Psychological Science.
University of California - BA, Philosophy, Classical Civilization, Physics & Astronomy (minor); MSTP Academic Medicine/Medical Scientist PhD-MD Cohort Program; JD Degree; PsyD/PhD Dissertation (Clinical Psychology).

University of California, Irvine
Department of Psychological Science/Medicine & Surgery
SBSG 4201
Mail Code: 7085
Irvine, CA 92697

Research Abstract
Medical Science - Translational Medicine, Clinical Neuroscience, Experimental Cryosurgery (Academic Medicine & One Health).
USSA Sport Sciences Externship - United States Olympic Training Center, Colorado. Experience working with Olympic, Professional and NCAA Athletes.
Veterinary Medicine & Infectious Disease (feline cryptococcosis).
Short Biography
After graduating from UC Irvine, Dr. McEwan earned a law degree (JD) and doctoral degree in clinical psychology (PsyD/PhD). Following matriculation in MSTP PhD-MD medical science cohort studies, she completed post-doctoral fellowships in critical care medicine and medical science (clinical neuroscience). She is board-certified and has independent research interests dedicated to translational medicine and feline infectious disease.
* Special Research Interest: Veterinary Medicine/Feline Infectious Disease.
Publications
McEwan, S.A., Sykes, J.E. (2022). Nasopharyngeal cryptococcosis in a cat: Interlaboratory variation in cryptococcal antigen assay test results. Journal of Feline Medicine and Surgery Open Reports, 8(1).
McEwan, S. (2021). Orphaned mountain lion cub successfully treated for burns sustained in deadly California wildfire. University of Sydney Centre for Veterinary Education Control & Therapy Series, (305), 15-18.
Novac, A., McEwan, S., Bota, R.G. (2014). Negative rumor: Contagion of a psychiatric department. Primary Care Companion CNS Disorders, 16(2), 1-5.
McEwan, S.A. (1989). Orthopaedic management of Pellagrini-Stieda Disease - clinical observations. Journal of Neurological and Orthopaedic Medicine and Surgery, 10, 333-334.
McEwan, S.A. (1988). Neuropsychiatric liability associated with a patient's prospective commission of a dangerous tort. Journal of Neurological and Orthopaedic Medicine and Surgery, 9, 85-88.
McEwan, S.A. (1987). Principles of experimental cryogenic surgery. Journal of Neurological and Orthopaedic Medicine and Surgery, 8, 313-316.
Other Experience
Research Assistant to Frederick Reines, PhD (1995 Nobel Prize in Physics)
University of California Irvine Neutrino Physics Laboratory.