Rebeca Helfer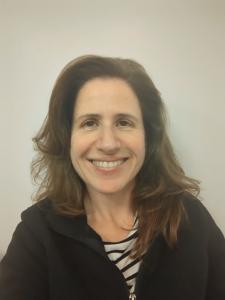 Associate Professor, English
School of Humanities
Ph.D., Columbia University, 2003

University of California, Irvine
402 Humanities Instructional Building
Mail Code: 2650
Irvine, CA 92697

Research Interests
Renaissance/Early Modern literature; memory and mnemonics; poetics, literary theory and practice; ruins
Research Abstract
My research focuses on the role of memory and mnemonics -- colloquially called "the art of memory" -- in Renaissance / Early Modern English literary theory and practice, and the ways in which this mnemonic poetics pervades English writing. My current book project, tentatively titled "The Art of Memory and The Art of Writing in Early Modern England: Poetics of Ruin and Recollection," looks at the ways in which mnemonic poetics – the classical use of space or place and vivid images to make poetry memorable, and to provide a mental map for its recollection – pervades the writing of Early Modern England, and provides a theory of poetics that a range of authors (including Sidney, Spenser, and Shakespeare) make central to their literary practice. This project extends the work of my first book, Spenser's Ruins and The Art of Recollection, which explores the reception of classical mnemonic poetics in prose as well as poetry and in a range of fields – including philosophy, rhetoric, theology, history, science, and so on – and their influence on the writing of one of early modern England's most important poets, Edmund Spenser. I'm also interested in contemporary representations of locational memory, and the ways in which a classical and early modern mnemonic poetics can be connected to modern and post-modern concerns with remembering the past in the present.
Publications
"Allegories of Love: Affect and the Art of Memory in Shakespeare's Sonnets." Affect and Memory in Shakespeare's England. Ed., Jonathan Baldo and Isabel Karreman. Forthcoming, Cambridge University Press, 2023
"Death and the Art of Memory in Donne." Memory and Mortality in Renaissance England. Ed., William Engel, Rory Loughnane, and Grant Williams. Cambridge University Press, 2022.
"Spenser's Golden Age Memories: Remembering The Ruines of Time in Prothalamion." Spenser Studies 34: 2020, pp. 111-41.
"The Upstart Courtier: Wit and the Art of Memory in Nashe's The Unfortunate Traveller " ELR 47.3: 2017, pp. 325-354.
"The Art of Memory and Shakespeare Studies" in The Routledge Handbook of Shakespeare and Memory. Ed., Andrew Hiscock and Lina Perkins Wilder. Routledge, 2017.
"The State of the Art" in Romeo and Juliet: A Critical Reader. Ed., Julia Lupton. Arden, 2016.
Review: The Arts of Remembrance in Early Modern England: Memorial Cultures of the Post Reformation. Ed., Andrew Gordon and Thomas Rist. Journal of the Northern Renaissance (2015).
Review: Reading Memory in Early Modern Literature, by Andrew Hiscock. Spenser Review 43.3 (2015).
Spenser's Ruins and the Art of Recollection. Toronto: University of Toronto Press, 2012.
Review: Virgil in the Renaissance, by David Scott Wilson-Okamura. Spenser Review 41.3 (2011).
"Arts of Memory and Cultural Transmission" in Translatio, or the Transmission of Culture, ed. Laura H. Hollengreen, ACMRS 13 (Turnhout, Belgium: Brepolis, 2008).
"Remembering Sidney, Remembering Spenser: The Art of Memory and The Ruines of Time in Spenser Studies, v. 22 (2007).
Review: Allegory, Space, and the Material World in the Writings of Edmund Spenser, by Christopher Burlinson, Renaissance Quarterly 60.4 (Winter 2007).
"Falling Into History: Trials Of Empire in Spenser's Faerie Queene in Fantasies Of Troy: Classical Tales And The Social Imaginary In Medieval And Early Modern Europe, CRRS Texts And Studies, 4 (Toronto: Centre For Reformation And Renaissance Studies, 2004).
Review: Spenser's Supreme Fiction: Platonic and Natural Philosophy in The Faerie Queene, by Jon Quitslund, Renaissance and Reformation 27.4 (2006).
"The Death Of The 'New Poete': Virgilian Ruin And Ciceronian Recollection In Spenser's The Shepheardes Calender", Renaissance Quarterly 56:3 (2003).