Edward L. Nelson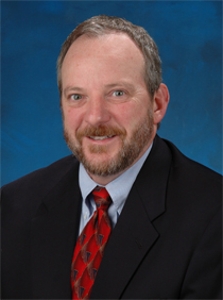 Chief, Division of Hematology/Oncology
School of Medicine
Professor, Division of Hematology/Oncology, Medicine
School of Medicine
Professor, Molecular Biology and Biochemistry
School of Biological Sciences
Medical Director, Cancer Center
M.D., Oregon Health Sciences University, 1986, Medicine
B.S., Willamette University, 1977, Chemistry

University of California, Irvine
839 Health Sciences Road
Sprague Hall, Room 136
Irvine, CA 92697

Research Interests
Tumor immunology, Cancer stem cell biology, Psychoneuroimmune axis, Immunomodulation & Immunotherapeutics, Dendritic cell biology,
Websites

Academic Distinctions
Elected as Fellow of the American College of Physicians - 2010: OCMA Physician of Excellence – 2007, 2008, 2009; ASCO Merit Award - 1994; Pfizer Immunology Postdoctoral Research Fellowship - 1992; Dean's List - 1986; Merck Award for Scholastic Achievement - 1986; Sneeden Award for Excellence in Pathology - 1986; Alpha Omega Alpha Medical Honor Society - 1985; Tartar Research Fellowship - 1982
Appointments
1992-95 Stanford University-Pfizer Postdoctoral Immunology Research Fellowship
Research Abstract
Dr. Nelson is a translational Physician/Scientist, tumor immunologist who conducts both laboratory and clinical studies with a focus of improving the ability of the immune system to fight patient's cancer. He is Chief of the Division of Hematology/Oncology, a member of the Chao Family Comprehensive Cancer Center, Cancer Research Institute, Institute for Immunology. He has been leader of the ad hoc UCI Breast Cancer Research Group and co-investigator in the NSF funded LifeChips IGERT program. His work incorporates cutting edge technologies to improve patient care and outcomes.

Dr Nelson collaborates with Dr. Lari Wenzel in a multi-disciplinary team that conducts biobehavioral clinical studies in cervical cancer patients, who are typically low socioeconomic class, underserved ,and often minority patients. Our work is the first to demonstrate, in human clinical trials, an association between the psychological response to chronic psychological stress and the stance or balance of the immune system. We were also the first to demonstrate that telomere length of peripheral blood leukocytes could be affected by changes in the chronic stress response. Together, these groundbreaking studies have adding significantly to the growing understanding of the PNI axis.

Dr. Nelson also conducts laboratory research into mechanisms for eliciting antigen specific, anti-tumor immune responses and methods for translation into clinical trials. Specifically, he is developing strategies for anti-tumor immunotherapy that take advantage of immune system dendritic cell biology. We were the first to demonstrate a significant level of plasticity in the major human DC subset. We have evaluated the Venezuelan Equine Encephalitis virus derived vector for use in anti-tumor immunotherapy, which has intrinsic tropism for a subset of DCs, which we initially identified. We collaborate with investigators from the Institute for Molecular Medicine in preclinical antigen specific immunotherapies targeting the cancer testes antigen BORIS, and with our material scientists in targeting antigens to DCs.

Dr. Nelson was a co-investigator and faculty member in the NSF funded IGERT LifeChips program. Together with nanotechnology engineers and experts in advanced optics at the Beckman Laser Institute, Dr Nelson is refining a novel pallet array technology to be able to examine the cellular profile of individual patients' tumors. We are applying this platform to study tumor cellular subsets at the single cell level, inclusive of putative cancer stem cells. This functionality of the platform has the potential to lead to the rational design of individualized treatment strategies.

Dr. Nelson is the principle investigator on several clinical trials examining both therapeutic agents, biomarkers, and immunomodulatory interventions. Dr. Nelson's clinical interests are focused on lymphomas. He is active in quality improvement measures, in cancer survivorship, and in maximizing patient quality of life.

Dr. Nelson holds a joint appointment in the Department of Molecular Biology and Biochemistry in the School of Biological Sciences.

Patents:

US Application No. 09/242,202 and European Patent 0920522 (issued 10/03)
"Novel Vector for Polynucleotide Vaccines." Edward L. Nelson, Peter J. Nelson

U.S. Patent No. 6,479,286 B1 (Issued Nov 12, 2002)
"Methods and Compositions for Making Dendritic Cells from Expanded Populations of Monocytes for Activating Cells." Edward L. Nelson, Susan L. Strobl;

U.S. Patent No. 7,446,185, (Issued November 4, 2008)
"HER 2/neu Target Antigen and Use of Same to Stimulate an Immune Response." Edward L. Nelson
Available Technologies

Publications
Wilford J, Osann K, Hsieh S, Monk B, Nelson E, Wenzel L. Validation of PROMIS emotional distress short form scales for cervical cancer. Gynecol Oncol. 2018 Aug 2. pii: S0090-8258(18)31086-2. doi: 10.1016/j.ygyno.2018.07.022. [Epub ahead of print] PMID: 30078504
Qiu X, Lombardo JA, Westerhof TM, Pennell M, Ng A, Alshetqiwi H, Luna BM, Nelson E, Kassenbrock K, Hui EE, Haun JB. Microfluidic filter device with nylon mesh membranes efficiently dissociates cell aggregates and digested tissue into single cells. Lab on a Chip, August 3, 2018, DOI: 10.1039/C8LC00507A PMID: 30090895
Lee A., Garg N., Westerhof, T.M., Nelson E.L.. Whole blood Sorting, Enrichment and in situ immunolabeling of cellular subsets using acoustic microstreaming. Microsystems & Nanoengineering – Nature (2018) 4, 17085; doi:10.1038/micronano.2017.85
Bagaev A, Pichugin A, Nelson EL, Agadjanyan MG, Ghochikyan A, Ataullakhanov RI. Anticancer Mechanisms in Two Murine Bone Marrow-Derived Dendritic Cell Subsets Activated with TLR4 Agonists. Journal of immunology 2018; 200(8):2656-2669. PMID: 29500244
Qiu X, Huang JH, Westerhof TM, Lombardo JA, Henrikson KM, Pennell M, Pourfard PP, Nelson EL, Nath P, Haun JB. Microfluidic channel optimization to improve hydrodynamic dissociation of cell aggregates and tissue. Scientific reports. 2018; 8(1):2774. PMID: 29426941
Neek, M., Tucker J., Kim TK, Molino NM, Nelson E.L., Wang S.W. Co-delivery of human cancer-testes antigens with adjuvant in protein nanonparticles induces higher cell-mediated immune responses. Biomaterials. Feb 2018; 156:194-203. PMID:29202325
Westerhof, T.M., Cox-Muranami W. A., Li GP, Bachman M., Fan H., Nelson E.L. Highly efficient purification of transfected cell colonies using Ferro-core Micropallet Arrays. Sci Rep. 2017 Oct 12;7(1):13081. doi: 10.1038/s41598-017-13242-1. PMID: 29026113
Qui X., Huang J.H., Westerhof, T.M., Lombardo J.A., Henrikson K. Pennel M., Pourfard P.P., Nelson E.L., Nath P., Haun J.B. Microfluidic divice for rapid digestion of tissues into cellular suspensions. Lab Chip. 2017 Sep 26;17(19):3300-3309. doi: 10.1039/c7lc00575j. PMID: 28850139
Hinkle P., Westerhof, T.M., Qiu Y., Mallin D.J., Wallace M.L., Nelson E.L., Taborek P., Siwy Z.S. A hybrid resistive pulse-optical detection platform for microfluidic experiments. Sci Rep. 2017 Aug 31;7(1):10173. doi: 10.1038/s41598-017-10000-1. PMID: 28860641
Molino N.M., Neek M., Tucker J.A., Nelson E.L., Wang S.W. Display of DNA on Nanoparticles for Targeting Antigen Presenting Cells. ACS Biomater Sci Eng. 2017 Apr 10;3(4):496-501. doi: 10.1021/acsbiomaterials.7b00148. Epub 2017 Mar 14. PMID: 28989957
Luo J., Simon, M.G., Jiang, A.Y.L., Nelson E.L., Lee A.P., Li G.P., Bachman M. Three Dimensional In-Bi-Sn Electrodes for Lab-on PCB Cell Sorting. IEEE Transactions on Components, Packaging and Manufacturing Technology 6(9):1295-1300 , Sept. 2016 DOI: 10.1109/TCPMT.2016.2573161
Westerhof, T.M., Williams, G., Guan Z., Bachman, M., Li, G-P., Nelson, E.L. Multicolor Immunofluorescent Cell Surface Marker Detection of Single Adherent Cells: Functionalizing the Micropallet Array Towards the Analysis of Human Primary Tumor Cell Subsets. Adv Healthc Mater. 2016 Apr 6;5(7):767-71. doi: 10.1002/adhm.201500859, http://dx.doi.org/10.1002/adhm.201500859 Epub 2016 Feb 29. PMID: 26924570
Iyer N.S., Osann K., Hsieh S., Tucker J. A., Nelson E.L., Wenzel L Health Behaviors in Cervical Cancer Survivors and Associations with Quality of Life. Clinical Therapeutics 2016 38(3):467-75. DOI: http://dx.doi.org/10.1016/j.clinthera.2016.02.006. PMID: 26926320
Molino N.M., Neek M., Tucker J.A., Nelson E.L., Wang S.W. Viral-Mimicking Protein Nanoparticles For Inducing Tumor Antigen-Specific Cd8+ T Cell Responses. Biomaterials 2016 86:83-91. doi: 10.1016/j.biomaterials.2016.01.056 PMID: 26894870
Cox-Muranami W, Nelson E.L, Li GP, Bachman M. Large Area Magnetic Micropallet Arrays for Cell Colony Sorting. Lab Chip. 2015 Dec 15;16(1):172-81. doi: 10.1039/c5lc01131k. PMID: 26606460
Wenzel L., Osann K, Hsieh S, Monk, B.J., Nelson E.L. Psychosocial Telephone Counseling for Cervical Cancer Survivors: Results of a Randomized Biobehavioral Trial. Journal of Clinical Oncology, J Clin Oncol. 2015 Apr 1;33(10):1171-9. doi: 10.1200/JCO.2014.57.4079. Epub 2015 Feb 23. PMID: 25713429
Ghochikyan, A., Pichugin, A., Bagaev, A., Davtyan, A., Hovakimyan A., Tukhvatulin, A., Davtyan, H., Shcheblyakov, D., Logunov, D., Chulkina, M., Savilova, A., Trofimov, D., Nelson, E.L., Agadjanyan, M.G., Ataullakhanov, R.I. Anti-tumor activity of a pharmaceutical grade, plant-derived TLR-4-agonist in the 4T1 post-resection metastatic breast cancer model. J Transl Med. 2014 Nov 29;12(1):322. doi: 10.1186/s12967-014-0322-y. PMID 25432242
Osann K, Hsieh S, Nelson E L, Wenzel L. Factors Associated with Poor Quality of Life among Cervical Cancer Survivors: Implications for Clinical Care. Gynecol Oncol. 2014 Nov;135(2):266-72. doi: 10.1016/j.ygyno.2014.08.036. Epub 2014 Sep 3. PMID: 25192629
Nelson E.L. HER2/neu: an increasingly important therapeutic target. Part 3: clinical applications and investigations. Clinical Investigation (2014), 4(9), 791–823. doi:10.4155/cli.14.63 http://www.future-science.com/doi/pdfplus/10.4155/cli.14.63
Nelson E.L. HER2/neu: an increasingly important therapeutic target. Part 2: Distribution of HER2/neu overexpression and gene amplification by organ, tumor site and histology. Clinical Investigation (2014), 4(8), 705–728. doi:10.4155/cli.14.62 http://www.future-science.com/doi/pdfplus/10.4155/cli.14.62
Nelson E.L. HER2/neu: An increasingly important therapeutic target: Part 1 Basic Biology & Therapeutic Armamentarium. Clin. Invest. (2014) 4(7),649–671 http://www.future-science.com/doi/pdf/10.4155/cli.14.57
Luo J., Nelson, E.L., Li, G-P., Bachman, M. Microfluidic Dielectrophoretic Sorter Using Gel Vertical Electrodes. Biomicrofluidics. 2014 May 23;8(3):034105. doi: 10.1063/1.4880244. PMID: 24926390
Ghochikyan A, Davtyan A, Hovakimyan A, Davtyan H, Poghosyan A, Bagaev A, Ataullakhanov RI, Nelson EL, Agadjanyan MG. Primary 4T1 tumor resection provides critical "window of opportunity" for immunotherapy. Clin Exp Metastasis. 2014 Feb;31(2):185-98. doi: 10.1007/s10585-013-9619-0. PMID: 24096737 PMCID: PMC3946940
Molino N.M., Anderson, A.K.L., Nelson E.L.,Wang, S.W. Biomimetic Protein Nanoparticles Facilitate Enhanced Dendritic Cell Activation and Cross-Presentation. ACS Nano. 2013 Nov 26;7(11):9743-52. doi: 10.1021/nn403085w. PMID: 24090491
Biegler K.A., Anderson A.K.L., Wenzel L.B., Osann K., Nelson E.L, Longitudinal Change in Telomere Length and the Chronic Stress Response in a Randomized Pilot Biobehavioral Clinical Study: Implications for Cancer Prevention. Cancer Prev Res Oct;5(10):1173-82. doi:10.1158/1940-6207.CAPR-12-0008 [Epub ahead of print Jul 24 2012] PMID: 22827974
Mkrtichyan M., Ghochikyan A., Davtyan H., Movsesyan N., Loukinov D., Lobanenkov V., Cribbs D.H., Laust A.K., Nelson E.L. and Agadjanyan M.G. Cancer-testis antigen, BORIS based vaccine delivered by dendritic cells is extremely effective against a very aggressive and highly metastatic mouse mammary carcinoma. Cell Immunol. 2011 May 12. PMID: 21641588
Casey S.C., Nelson E.L., Turco G., Janes M.R., Fruman D.A., and Blumberg B. B-1 Cell Lymphoma in Mice Lacking the Steroid and Xenobiotic Receptor, SXR. Mol Endocrinol. 2011 Jun;25(6):933-43. Epub 2011 Mar 24. PMID: 21436254
Gunn NM, Chang R, Westerhof T, Li G.P., Bachman M., Nelson E.L. Ferromagnetic Micropallets for Magnetic Capture of Single Adherent Cells. Langmuir 10/2010 doi: 10.1021/la101960v. PMID: 20968293
Nawarathna, D., Chang R., Nelson E. and Kumar Wickramasinghe H. Targeted messenger RNA Profiling of Transfected Breast Cancer Gene in a Living Cell. Anal Biochem. 2011 Aug 17. doi:10.1016/j.ab.2010.08.014 PMID: 20723536
Gunn N.M., Bachman M., Li G.P., Nelson E.L. Fabrication and biological evaluation of uniform extracellular matrix coatings on discontinuous photolithography generated micropallet arrays. J Biomed Mater Res A. 2010 Nov;95(2):401-12. PMID: 20648537
Nishimoto K.P., Laust A.K., Nelson E.L. A Human Dendritic Cell Subset Receptive to the Venezuelan Equine Encephalitis Virus-Derived Replicon Particle Constitutively Expresses IL-32. Journal of Immunology, Sept 15 2008, 181: 4010–4018.
Gunn N. M., Li G. P., Nelson E.L., Bachman M. Micropallet Technology for Investigating Tumor Cellular Profiles and Analysis of Rare Cell Subsets. Proceedings of BioMed2008, 3rd Frontiers in Biomedical Devices Conference, June 18-20, 2008, Irvine, California, USA.
Nelson E.L, Wenzel LB, Osann K, Dogan Ates A, Chantana N, Reina-Patton A, Laust AK, Nishimoto KP, Chicz-DeMet A, du Pont N, Monk BJ. Stress, Immunity, and Cervical Cancer: Biobehavioral Outcomes of a Randomized Clinical Trial. Clin Cancer Res. April 1, 2008;14(7):2111-18.
Nishimoto K.P., Newkirk D, Hou S, Fruehauf J, Nelson E.L. Fluorescence Activated Cell Sorting (FACS) Using RNALater to Minimize RNA Degradation and Perturbation of mRNA Expression from Cells Involved in Initial Host Microbe Interactions. Journal of Microbiological Methods Ap 2007, doi:10.1016/j.mimet.2007.03.022.
Laust A.K., Wang K., Sur B.W.R., Hubby B., Smith J.F., Nelson E.L. VRP immunotherapy targeting neu: treatment efficacy and evidence for immunoediting in a stringent rat mammary tumor model. Breast Cancer Res Treat, Mar 10, 2007, DOI 10.1007/s10549-007-9517-8, Dec 2007, 106 (3):371-82.
Nishimoto K.P., Laust A, Wang K, Van C., Kamrud K.I., Fralish B., Smith J.F., Nelson E.L. Restricted and selective tropism of a Venezuelan equine encephalitis virus-derived replicon vector for human dendritic cells. 2007 Viral Immunol 20, 88-104.
Professional Societies
American Association for Cancer Research
American Association of Immunologists
American Society for Clinical Oncology
Clinical Immunology Society
International Society for Biological Therapy
American College of Physicians/American Society for Internal Medicine
Alpha Omega Alpha Medical Honor Society
American Association for the Advancement of Science
American Federation for Clinical Research
Society for Immunotherapy of Cancer
Medical Oncology Association of Southern California (MOASC)
Other Experience
Associate Director Cancer Education & Training
UCI Chao Family Comprehensive Cancer Center

Member
UCI Chao Family Comprehensive Cancer Center

Member
UCI Center for Immunology

Graduate Programs
Cellular and Molecular Biosciences
Research Centers
Chao Family Comprehensive Cancer Center,
Institute for Immunology
NSF-IGERT LifeChips Program
Cancer Research Institute
Head, Breast Cancer Research Group