Claudia H. Kawas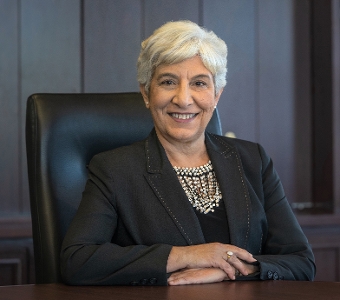 Professor, Neurology
School of Medicine
Professor, Neurobiology and Behavior
School of Biological Sciences
M.D., University of Louisville, Kentucky

University of California, Irvine
1121 Gillespie
Mail Code: 4540
Irvine, CA 92697

Research Interests
Dementia and Memory Disorders, Geriatric Neurology, Epidemiology
Websites

Research Abstract
Claudia Kawas, M.D., Al and Trish Nichols Chair in Clinical Neuroscience and Professor of Neurobiology & Behavior and Neurology, at the University of California, Irvine, is a geriatric neurologist and researcher in the areas of aging and dementia. Her work is concentrated on the epidemiology of aging and Alzheimer's disease the determinants of successful aging and clinical-pathological investigations, clinical trials, and most recently, a longitudinal study in cognitive and functional abilities of the Oldest- Old Dr. Kawas is a graduate of Swarthmore College, Pennsylvania and completed her medical studies at the University of Louisville, Kentucky and her neurology residency training and fellowship at Albert Einstein College of Medicine, New York. In 2000, after 15 years on the faculty at Johns Hopkins School of Medicine, Dr. Kawas moved to the University of California, Irvine. At UCI, she is Co-PI of The 90+ Study and Associate Director of the Institute for Memory Impairments and Neurological Disorders. Dr. Kawas serves on several committees including the Medical and Scientific Advisory Council of the National Alzheimer's Association, The Dana Foundation, and the United States Food & Drug Administration. Over the past 25 years, Dr. Kawas has published more than 200 peer-reviewed manuscripts and has worked on numerous longitudinal studies of aging and dementia, including the Bronx Aging Study, the Baltimore Longitudinal Study of Aging (NIA), and most recently, The 90+ Study, a population based sample of more than 2,000 people aged 90 years and older.
Publications
Access my bibliography using this link.
https://www.ncbi.nlm.nih.gov/sites/myncbi/claudia.kawas.1/bibliography/49655508/public/?sort=date&direction=ascending
Grants
(MPI: Drs. Claudia Kawas & Maria Corrada) Clinical, Imaging, and Pathological Studies in the Oldest Old: The 90+ Study. This prospective epidemiologic investigation examines biological, psychological, and social factors associated with functional, cognitive and behavioral capacities of individuals aged 90 years and older. A particular focus is the relationship of vascular risk factors and vascular disease in cognitive impairment.
(PI: Frank LaFerla) Alzheimer's Disease Research Center of the University of California, Irvine. The overall objective of this grant is to understand the factors that cause people to transition from normal aging to preclinical Alzheimer's disease (AD) to mild cognitive impairment, and subsequently convert to dementia.
(MPI: Drs. Rachel Whitmer, Maria Corrada) Epidemiology of Age-related Dementia Mild Cognitive Impairment and Brain Pathology in a Multiethnic Cohort of Oldest-old.The overall objectives of this application are to estimate incidence of dementia/MCI in a multiracial cohort of oldest-old, identify midlife and late-life risk and protective factors, and understand the pattern of cerebral and brain pathologies in this diverse oldest-old population.
(PI: Dr. Tom Montine) Neuropathologic substrates for motor and cognitive impairment in three existing cohort studies of Alzheimer's disease and related dementias. The overall objectives of the application are to identify common patterns for the singular, concurrent, or sequential development of cognitive and motor impairments in persons with and without dementia.
(MPI: Drs. Dmitry Goldgaber, Lon White) Apolipoprotein E2 and Brain Aging. The aim of this project is to search for suspected but yet unrecognized genetic abnormalities neighboring the ApoE gene that might be responsible for these apparent differences in the influences of the ApoE variants.
(PI: Dr. S. Ahmad Sajjadi) Diagnosis and Risk Factors of Hippocampal Sclerosis of Aging; A Common Alzheimer's Mimic in the Oldest-Old. The overarching goal of this project is to apply stochastic multistate models that incorporate biomarkers to determine lifetime risks and population projections of Alzheimer's disease (AD).
Professional Societies
American Neurological Association
Society of Neurosciences
American Academy of Neurology
American Geriatric Society
American Medical Association
National Arab American Medical Association
Research Centers
Institute for Memory Impairments & Neurological Disorders (IMIND)
Clinic for Aging Research and Education (CARE) - The 90+ Study