Lynn Mally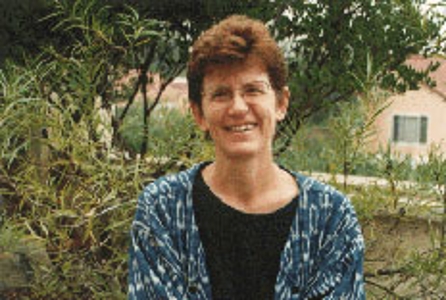 Professor Emeritus, History
School of Humanities
PH.D., University of California, Berkeley

Phone: History Department: (949) 824-6521
Fax: (949) 824-2865
Email:
lmally@uci.edu
University of California, Irvine
263 Krieger Hall
Mail Code: 3275
Irvine, CA 92697

Research Interests
Twentieth-Century Russian History, Cultural History
Websites

Research Abstract
My scholarship examines the evolution of Soviet culture from the 1917 revolution until the end of the 1930s. In my first project, Culture of the Future, I investigate a mass-bsed cultural movement during the Russian revolution and Civil War that aimed to discover new forms of cultural expression befitting the world's first socialist society. My second book, Revolutionary Acts, traces the development of Soviet amateur theater and shows how spontaneous forms of cultural creation were eventually absorbed into a unified Soviet theatrical canon by the late 1930s.


In my current research, I am interested in the export of Soviet culture during the Popular Front era. By embracing an inclusive anti-fascist strategy, the Soviet Union experienced a brief period of widespread popularity in Western Europe and the United States. Not only radicals but also liberals and even moderates began to consider the Soviet system as an alternative to depression-plagued capitalism. Soviet culture was also in vogue, as renowed playwrights, filmmakers, and authors made tours to the West. The United States' Federal Theater Project even adopted the Soviet-bred genre of the living newspaper. I am exploring the channels through which Soviet culture was disseminated during this period. Thus far my research has focused the German exile director, Erwin Piscator, and his role in the Comintern-sponsored International Revolutionary Theater Organization. Piscator was an influential figure in constructing a cultural program that was easily exported beyong the borders of the Soviet Union.
Publications
Revolutionary Acts: Amateur Theater and the Soviet State, 1917-1938 (2000.)
"Performing the New Woman: The Komsomolka as Actress and Image in Soviet Youth Theater" Journal of Social History 30 (1996).
"Shock Workers on the Cultural Front: Agitprop Brigades during the First Five-year Plan," Russian History 23 (1996)
"The Rise and Fall of the Soviet Youth Theater TRAM," Slavic Review 51 (1992)
Culture of the Future: The Proletkult Movement in Revolutionary Russia (1990)