Leslie M. Thompson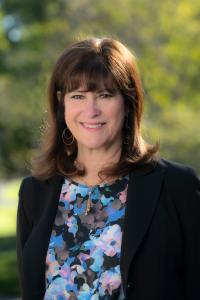 Donald Bren and Chancellor's Professor, Psychiatry & Human Behavior
School of Medicine
Donald Bren and Chancellor's Professor, Neurobiology and Behavior
School of Biological Sciences
Professor, Biological Chemistry
School of Medicine
Ph.D., University of California, Irvine, 1989

University of California, Irvine
4060 Gross Hall
845 Health Sciences Rd
Mail Code: 1705
Irvine, CA 92697

Research Interests
Huntington's disease, Amyotrophic Lateral Sclerosis, X-linked Dystonia-parkinsonism, Neurodegenerative disorders, Human genetic disorders
Academic Distinctions
UCI Chancellor's Fellow (2014-2017)
Chancellor's Professor, University of California, Irvine (2018-2023)
Donald Bren Professor, University of California, Irvine (2020 - present)
Research Abstract
The Thompson laboratory has been actively engaged in investigating the fundamental molecular and cellular events that underlie how the mutant Huntington's disease gene causes degeneration of specific brain cell populations to induce motor and cognitive decline and premature death of patients with the ultimate goal to develop new therapeutic approaches. HD was one of the first neurodegenerative diseases for which a genetic cause was determined, and has served as a paradigm for researchers to study other such diseases. HD is an autosomal dominant neurodegenerative disease characterized by specific regions of neuronal dysfunction and loss, most notably of neurons in the striatum and cortex. The primary cause of HD is the expansion of a CAG triplet repeat encoding a polyglutamine (polyQ) tract within the amino terminal portion of the Huntingtin (Htt) protein. The mutation disrupts many cellular processes, including transcriptional regulation, vesicular trafficking, mitochondrial function, autophagic clearance, and protein modification, among others. The laboratory also focuses on understanding casual mechanisms that underlie Amyotrophic Lateral Sclerosis and more recently, X-linked Dystonia-Parkinsonism. The goal of our studies is to carry out translational research by investigating molecular mechanisms that underlie pathogenesis in HD and more recently ALS (amyotrophic lateral sclerosis), FTLD (frontotemporal lobar degeneration) and XDP (X-linked dystonia parkinsonism), with the goal of slowing or stopping progression by identifying and validating molecular pathways in a number of model systems and within specific cell populations in the brain. Our recently published data suggests unexpected relationships between protein posttranslational modification. The research benefits from the integrated use of patient iPSCs and mouse models of disease together with the studies of RNA biology and network-based bioinformatics.
Available Technologies

Awards and Honors
National Medical Research Award of the National Health Council (1993)
Hereditary Disease Foundation Lieberman Award (1997-1999)
UCI College of Medicine, AMWA Gender Equity Award (1999)
UCI College of Medicine, Silver Beaker award to the Outstanding Basic Science Faculty Member (1999)
Distinguished Assistant Professor Award for Research, UC Irvine (2002)
Huntington's Disease Society of America Distinguished Leadership Award (2002)
UCI College of Medicine, Excellence in Teaching (2004-2007,09,11-14,16,17)
Founding Co-editor in Chief, Journal of Huntington's Disease (2012 - present)
Leslie Gehry Brenner Award for Innovation in Science, Hereditary Disease Foundation (2013)
Chancellor's Award for Excellence in Fostering Undergraduate Research (2014)
Elected AAAS Fellow (2013)
UCI Big Ideas Challenge – Co-winner
Short Biography
Dr. Thompson completed her PhD in 1989 at UCI and became a faculty member in 2000. Dr. Thompson has studied Huntington's disease (HD) for most of her scientific career and was a member of the international consortium that identified the causative gene for HD in 1993 while a postdoctoral fellow in the UCI laboratory of Dr. John Wasmuth. She also co-identified the mutation causing achondroplasia, the most common genetic form of short-limbed dwarfism in 1994. Dr. Thompson was one of the founders of the HD patient clinic at UCI, is a member of the Huntington Study Group Scientific Affairs Committee and Enroll-HD Clinical Trial Committee, which are each involved in HD clinical trials, is part of the UCI HDSA Center of Excellence, and is very active in the HD community. Dr. Thompson is incoming Chair of the Hereditary Disease Foundation Scientific Advisory Board (SAB), HD CARE SAB, Huntington's Disease Society of America SAB Chair and member board of trustees and is founding Co-Editor in Chief of the Journal of Huntington's Disease. She also is a member of Scientific Advisory Panels for neural stem cell therapy programs in Italy and Spain and on the SAB for the ALS Packard Center at Johns Hopkins University.
Publications
Wakida NM, Lau AL, Nguyen J, Cruz GMS, Fote GM, Steffan JS, Thompson LM, Berns MW (2022). Diminished LC3-Associated Phagocytosis by Huntington's Disease Striatal Astrocytes. J Huntingtons Dis. 2022;11(1):25-33. doi: 10.3233/JHD-210502. PMID: 35253772
Brown AL, Wilkins OG, Keuss MJ, Hill SE, Zanovello M, Lee WC, Bampton A, Lee FCY, Masino L, Qi YA, Bryce-Smith S, Gatt A, Hallegger M, Fagegaltier D, Phatnani H; NYGC ALS Consortium*, Newcombe J, Gustavsson EK, Seddighi S, Reyes JF, Coon SL, Ramos D, Schiavo G, Fisher EMC, Raj T, Secrier M, Lashley T, Ule J, Buratti E, Humphrey J, Ward ME, Fratta P. (2022). TDP-43 loss and ALS-risk SNPs drive mis-splicing and depletion of UNC13A. Nature. Mar;603(7899):131-137. doi: 10.1038/s41586-022-04436-3. *member of NYGC ALS Consortium.
Answer ALS Consortium*. (2022). [*Baxi EG, Thompson T, Li J, Kaye JA, Lim RG, Wu J, Ramamoorthy D, Lima L, Vaibhav V, Matlock A, Frank A, Coyne AN, Landin B, Ornelas L, Mosmiller E, Thrower S, Farr SM, Panther L, Gomez E, Galvez E, Perez D, Meepe I, Lei S, Mandefro B, Trost H, Pinedo L, Banuelos MG, Liu C, Moran R, Garcia V, Workman M, Ho R, Wyman S, Roggenbuck J, Harms MB, Stocksdale J, Miramontes R, Wang K, Venkatraman V, Holewenski R, Sundararaman N, Pandey R, Manalo DM, Donde A, Huynh N, Adam M, Wassie BT, Vertudes E, Amirani N, Raja K, Thomas R, Hayes L, Lenail A, Cerezo A, Luppino S, Farrar A, Pothier L, Prina C, Morgan T, Jamil A, Heintzman S, Jockel-Balsarotti J, Karanja E, Markway J, McCallum M, Joslin B, Alibazoglu D, Kolb S, Ajroud-Driss S, Baloh R, Heitzman D, Miller T, Glass JD, Patel-Murray NL, Yu H, Sinani E, Vigneswaran P, Sherman AV, Ahmad O, Roy P, Beavers JC, Zeiler S, Krakauer JW, Agurto C, Cecchi G, Bellard M, Raghav Y, Sachs K, Ehrenberger T, Bruce E, Cudkowicz ME, Maragakis N, Norel R, Van Eyk JE, Finkbeiner S, Berry J, Sareen D, Thompson LM, Fraenkel E, Svendsen CN, Rothstein JD. ]. Answer ALS, A Large-Scale Resource for Sporadic and Familial ALS Combining Clinical and Multi-Omics Data from Induced Pluripotent Cell Lines. Nat. Neurosci. 25, pages 226–237.
The NeuroLINCS Consortium (list of consortium groups, Thompson as corresponding author) (2021). An integrated multi-omic analysis in iPSC-derived motor neurons from C9ORF72 ALS patients. iScience Oct 24:103221. doi: 10.1016/j.isci.2021.103221. PMID: 34746695.
Hernandez, S.,J., Fote, G., Reyes-Ortiz, A., Steffan, J.S., and Thompson, L.M.(2021). Cooperation of cell adhesion and autophagy in the brain: functional roles in development and neurodegenerative disease. Matrix Biology Plus. Review
Fote, G.M., Geller, N.R., Reyes-Ortiz, A.M., Thompson, L.M. , Steffan, J,.S. Grill, J.D. (2021). A Scoping Review of Dietary Factors Conferring Risk or Protection for Cognitive Decline in APOE e4 Carriers, The Journal of Nutrition Health and Aging. In press. Review
Sanchez, I.I., Nguyen, T.B., England, W. E., Lim, R.G., Vu, A.Q., Miramontes, R., Byrne, L.M., Markmiller, S., Lau, A.L., Orellana, I., Crtis, M.A., Faull, R.L.M., Yeo, G.W., Fowler, C.D., Reidling, J.C., Wild E.J., Spitale, R.C. and Thompson, L.M. (2021). Huntington's disease mice and human brain tissue exhibit increased G3BP1 granules and TDP43 mislocalization. J Clin Invest. 131(12):e140723. doi: 10.1172/JCI140723.
Morozko, E.L.*, Smith-Geater, C *, Mas Monteys, A., Pradhan, S., Lim, R.G., Langfelder, P., Kachemov, M. Hill, A., Stocksdale, J.T., Cullis, P.R., Wu, J., Ochaba, J., Miramontes, R.Chakraborty, A., Hazra, T.K., Lau, A., St-cyr, S., Orellana, I., Kopan, L., Wang, K.Q., Yeung, S., Leavitt, B.R., Reidling, J.C., Yang, X.Y., Steffan, J.S., Davidson, B.L. #, Sarkar, P.S.#, Thompson, L.M. # (2021). PIAS1 modulates striatal transcription, SUMOylation, and DNA damage repair with relevance to Huntington's disease. Proc. Natl. Acad. Sci USA; 118 (4) e2021836118.
https://doi.org/10.1073/pnas.2021836118
Dewan R, Chia R, Ding J, Hickman RA, Stein TD, Abramzon Y, Ahmed S, Sabir MS, Portley MK, Tucci A, Ibáñez K, Shankaracharya FNU, Keagle P, Rossi G, Caroppo P, Tagliavini F, Waldo ML, Johansson PM, Nilsson CF; American Genome Center TAGC); FALS Sequencing Consortium; Genomics England Research Consortium; International ALS/FTD Genomics Consortium (iAFGC); International FTD Genetics Consortium (IFGC); International LBD Genomics Consortium (iLBDGC); NYGC ALS Consortium*; PROSPECT Consortium, Rowe JB, Benussi L, Binetti G, Ghidoni R, Jabbari E, Viollet C, Glass JD, Singleton AB, Silani V, Ross OA, Ryten M, Torkamani A, Tanaka T, Ferrucci L, Resnick SM, Pickering-Brown S, Brady CB, Kowal N, Hardy JA, Van Deerlin V, Vonsattel JP, Harms MB, Morris HR, Ferrari R, Landers JE, Chiò A, Gibbs JR, Dalgard CL, Scholz SW, Traynor BJ. (2020). Pathogenic Huntingtin Repeat Expansions in Patients with Frontotemporal Dementia and Amyotrophic Lateral Sclerosis Neuron. 109(3):448-460.e4. doi: 10.1016/j.neuron.2020.11.005. Epub 2020 Nov 26 *member of NYGC ALS Consortium.
Chow, DS, Glavis-Bloom, J, Soun, JE, Weinberg, B, Loveless, TB, Xie, X, Matusa, S., Monuki, E, Park JI, Bota, D, Wu, J, Thompson, LM., Boden-Albala B, Khan, S, Amin, AN, Chang, PD (2020). Development and external validation of a prognostic tool for COVID-19 critical disease. PLoS One Dec 9;15(12):e0242953. doi: 10.1371/journal.pone.0242953. PMID: 33296357.
Grants
NIH R35 NS116872 (Thompson, PI) 05/01/20-04/30/28 Molecular Mechanisms of Pathogenesis in Huntington's disease. The R35 integrates our ongoing and proposed studies to investigate pathogenic mechanisms in HD. These studies are broadly focused on protein homeostasis, DNA damage and repair and epigenomics.
PACKARD FOUNDATION (Rothstein, PI 10/1/2017-12/31/2023 (Thompson OMICS PI). Answer ALS The goals are to build a comprehensive clinical, genetic, molecular and biochemical assessment of ALS and to openly share the results with the global research community.
Collaborative Center for X-linked Dystonia Parkinsonism (CCXDP). 10/1/19-12/30/22 (Thompson, Finkbeiner, MPI). Molecular and cellular mechanisms of XDP using patient-derived neuronal models The goals are to elucidate mechanisms and integrated signatures from iPSC-derived neuronal models of XDP (in collaboration with Steven Finkbeiner, Gladstone/UCSF).
P01 NS084974-06A1 (PI Len Petrucelli; Thompson Core Leader) 04/01/20-03/31/25 Pathobiology of Neurodegeneration in C9ORF72 repeat expansion. The goals of the Bioinformatics and Biostatistics core are to develop a standardized set of descriptors and parameters appropriate for data harmonization and standard formats for raw data and processed data.
R61HL154307 (PI Christopher Hughes, Thompson MPI) 09/03/20 – 08/31/25 A Vascularized Micro-Organ platform for the study of Brain-BBB-Blood Interaction The goals are to develop a micro-organ platform to study human BBB interactions in control and neurodegenerative disease context derived from human iPSCs.
T32 NS082174-01 (Thompson, Donovan MPI) 7/1/2013-6/30/2023 NIH/NINDS . Training Program in Stem Cell Translational Medicine for Neurological Disorders The major goal of this project is to train Predoctoral students in integrated and translational approaches to stem cell biology, neuroscience and human neurological disease.
Professional Societies
Society for Neuroscience
American Society of Human Genetics
American Association for the Advancement of Science
American Society for Neural Therapy and Repair
American Heart Association
ISSCR
Other Experience
Fellow, UCI MIND


Fellow, CNLM


Faculty, Sue and Bill Gross Stem Cell Center


Venezuela Huntington's Disease Project Participant


Answer ALS Consortium


Graduate Programs
Cellular and Molecular Biosciences
Interdepartmental Neuroscience Program
Research Centers
Sue and Bill Gross Stem Cell Center
UCI MIND
Center for the Neurobiology of Learning and Memory (CNLM)