Gopi Meenakshisundaram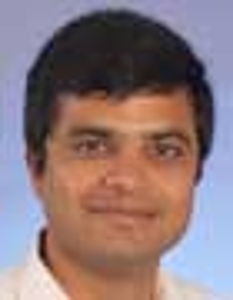 Associate Professor
Donald Bren School of Information and Computer Sciences
PH.D., University of North Carolina at Chapel Hill

Phone: (949) 824-9498
Fax: (949) 824-4056
Email:
gopi@uci.edu
University of California, Irvine
DBH 4204
Irvine, CA 92697

Research Interests
Computer Graphics, Geometry and Topology for Computer Graphics, Image-Based Rendering, Object Representation, Surface Reconstruction, Collision Detection, Virtual Reality, and Telepresence.
Websites

Available Technologies

Publications
Single-Strip Triangulation of Manifolds with Arbitrary Topology
M. Gopi, David Eppstein
Computer Graphics Forum (EUROGRAPHICS), Volume 23, Number 3, pages 371-379, 2004. 2nd Best Paper Award.
Surface Reconstruction based on Lower Dimensional Localized Delaunay Triangulation
M. Gopi, S. Krishnan, C. T. Silva
Computer Graphics Forum (EUROGRAPHICS 2000), 19(3), pages C467-C478.
BOOLE: A Boundary Evaluation System for Boolean Combinations of Sculptured Solids
S. Krishnan, D. Manocha, M. Gopi, T. Culver, J. Keyser
Int. Journal of Computational Geometry and Applications Vol. 11, No. 1 (Feb. 2001) 105-144.
Simplifying Spline Models.
M. Gopi, D. Manocha.
Computational Geometry, Theory and Applications, Vol 14, Issue 1-3, pp 67-90, Nov. 1999.