Judith Wilson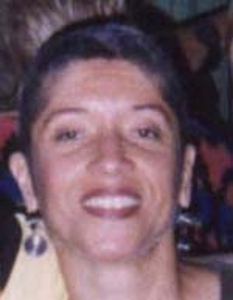 Assistant Professor, African American Studies
School of Humanities
Assistant Professor, Art History
School of Humanities
Assistant Professor, Visual Studies
School of Humanities
Ph.D., Yale, 1995, Art History

University of California, Irvine
340 Krieger Hall
Mail Code: 6850
Irvine, CA 92697

Research Interests
African-American art, black visual culture, race representation, postcolonial art & theory
Research Abstract
My scholarly work stems from the historical conjunction of the birth of black studies (in majority institutions) and the emergence of a U.S. black visual arts movement in the late 1960s. While I have been intrigued by debates about black artists' social mission, the existence of a black aesthetic, and the influence of African heritage, my primary interest has been in mapping the encounter of African Americans with the dominant culture in the rarified domains of elite visual culture. Here, ideology, aesthetics, and questions of identity converge in especially intricate and subtle ways.
Publications
"One Way or Another: Black Feminist Visual Theory,", in Amelia Jones, ed., THEORIZING FEMINISM AND VISUAL CULTURE. New York: Routledge, 2002, 22-26, An overview of the state of black feminist visual theory in the U.S.
"Sargent Johnson: Afro-California Modernist,", in Kymberly N. Pinder, ed., RACE-ING ART HISTORY: CRITICAL READINGS IN RACE AND ART HISTORY. New York: Routledge, 2002, pp. 307-319, plates 14 and 15, A look at the intersection of race and place in the career of California's premier black artist of the first half of the 20th century.
"African-American Art," 1999 Grolier Multimedia Encyclopedia (CD-ROM).
"How the Invisible Woman Got Herself On the Map: Black Women Artists in California", in Diana Burgess Fuller and Daniela Salvioni, eds., WOMEN/ART/CALIFORNIA, 1950-2000: PARALLELS & INTERSECTIONS. Berkeley: University of California Press,, 2002;, 201-216., An overview of the history of African-American women artists in California.
"Hagar's Daughters: Social History, Cultural Heritage, and African-American Women's Art," in Bearing Witness: Art by Contemporary African-American Women, New York: Rizzoli, 1996.
"Will the 'New Internationalism' Be the Same Old Story? Some Art Historical Considerations," in Global Visions: Toward a New InterNationalism in the Visual Arts, London: Kala Press, 1994.
Other Experience
Assistant Professor
Yale University 1994—1998

Acting Assistant Professor
University of Virgina 1990—1994

Instructor
Syracuse University 1988—1990

Visiting Professor
Barnard College, Columbia University 1998

Graduate Programs
Visual Studies