Donald N. Forthal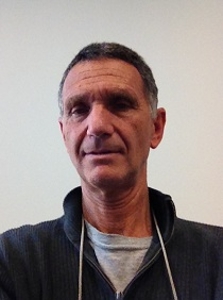 Professor of Medicine and Molecular Biology and Biochemistry, Center for Virus Research
School of Medicine
Chief, Division of Infectious Diseases
Faculty, Center for Virus Research
Faculty, Institute for Immunology
Attending Physician, Infectious Disease Service
M.D.

University of California, Irvine
3044 Hewitt Hall
University of California, Irvine
School of Medicine
Irvine, CA 92617

Research Interests
Infectious Diseases; Viral Immunology; HIV, Antibody, Fc receptors, Antibody-Dependent Cellular Cytotoxicity
Research Abstract
Dr. Forthal studies the immune response to viral infections. In particular, his research is focused on exploring how antibodies interact with cells of the immune system to prevent or modulate HIV and related infections. The research involves the use of in vitro and in vivo models of HIV infection with the eventual goal of developing vaccines and immunotherapies.
Publications
Recent publications:

Forthal DN, Gach JS, Landucci G, Jakub J, Strasser R, Kunert R, Steinkellner H. Fc-glycosylation influences Fc? receptor binding and anti-HIV activity of monoclonal antibody 2G12. J Immunol 2010 185:6876-82.

Forthal DN, Landucci G, Ding H, Kappes JC, Wang A, Thung I, Phan TB. IgG2 inhibits HIV-1 internalization by monocytes, and IgG subclass binding is differentially affected by gp120 glycosylation. AIDS 2011;25:2099-104.

Rasmussen RA, Siddappa NB, Lakhashe SK, Watkins J, Villinger F, Ibegbu C, Florese RH, Robert-Guroff M, Montefiori DC, Forthal DN, O'Connor D, Ruprecht RM. High-level, lasting antiviral immunity induced by a bimodal AIDS vaccine and boosted by live-virus exposure: prevention of viremia. AIDS 2012;26:149-55.

Bialuk I, Whitney S, Anresen V, Florese RH, Nacsa J, Cecchinato V, Valeri VW, Heraud J-M, Gordon S, Parks RW, Montefiori DC, Venzon D, Demberg T, Robert-Guroff M, Landucci G, Forthal DN, Franchini G. Vaccine-induced antibodies to the first variable loop of human immunodeficiency virus type 1 gp120 mediate antibody-dependent virus inhibition in macaques. Vaccine 2011;30:78-94.

Barouch DH, Liu J, Li H, Maxfield LF, Abbink P, Lynch DM, Iampietro MJ, Seaman MS, Ferrari G, Forthal DN, Ourmanov I, Hirsch V, Carville A, Mansfield KG, Stablein D, Pau MG, Schuitemaker H, Sadoff JC, Billings EM, Rao M, Robb ML, Kim JH, Marovich MA, Goudsmit J Michael NL. Vaccine protection against acquisition of neutralization-resistant SIV challenges in rhesus monkeys. Nature 2012;482:89-93.

McBurney SP, Landucci G, Forthal DN, Ross TM. Evaluation of heterologous vaginal SHIV SF162p4 infection following vaccination with a polyvalent clade B virus-like particle vaccine. AIDS Res Hum Retrovirus 2012;28:1063-72.

Moldt B, Shibata-Koyama M, Rakasz EG, Schultz N, Kristian S, Kanda Y, Watanabe T, Dunlop DC, Finstad S, Landucci G, Albert MD, Dugast A-S, Parren PWHI, Evans DT, Alter G, Forthal DN, Schmitz JE, Iida S, Poignard P, Watkins DI, Hessell AJ, Burton DR. A non-fucosylated variant of the anti-HIV-1 MAb b12 hasFc?RIIIa-mediated antiviral activity in vitro but not improved protection against mucosal SHIV challenge in macaques. J Virol 2012;86:6189-96.

Forthal DN, Phan TB, Slepenkin AV, Landucci G, Chu H, Elofsson M, Peterson E. In vitro anti-HIV-1 activity of salicylidene acylhydrazide compounds. Int J Antimicrob Agents 2012;40:354-60.

Van Rompay KKA, Trott KA, Jayashankar K, Geng Y, LaBranche CC, Johnson JA, Landucci G, Lipscomb J, Tarara RP, Canfield DR, Heneine W, Forthal DN, Montefiori D, Abel K. Prolonged tenofovir treatment of macaques infected with K65R reverse transcriptase mutants of SIV results in the development of antiviral immune responses that control virus replication after drug withdrawal. Retrovirology 2012;9:57.

Forthal DN, Gabriel EE, Wang A, Landucci G, Phan TB. Association of Fc? receptor IIIa genotype with the rate of HIV infection after gp120 vaccination. Blood 2012;120:2836-42.

Rosenberg Y, Sack M, Montefiori D, Forthal D, Mao L, Abanto SH, Urban L, Landucci G, Fischer R, Jiang X. Rapid High-Level Production of Functional HIV Broadly Neutralizing Monoclonal Antibodies in Transient Plant Expression Systems. PLoS One 2013;8:e58724.

Forthal DN, Landucci G, Chohan B, Richardson BA, McClelland RS, Jaoko W, Blish C, Overbaugh J. Antibody-dependent cell-mediated virus inhibition (ADCVI) antibody activity does not correlate with risk of HIV-1 superinfection. JAIDS 2013;63:31-3.

Watkins JD, Sholukh AM, Mukhtar MM, Siddappa NB, Lakhashe SK, Hemashettar G, Shanmuganathan V, Kim M, Reinherz EL, Gupta S, Forthal DN, Bachler B, Klein D, Rogers K, Kinsey K, Hu S-L, Agatic G, Corti D, Lanzavecchia A, Heeney JL, Sattentau Q, Weiss RA, Villinger F, Lee S, & Ruprecht RM. Anti-HIV-1 IgA Isotypes: Differential Virion Capture and Inhibition of Transcytosis are Linked to Prevention of Mucosal R5 SHIV Transmission. AIDS 2013;27:F13-20.


Vaccari M, Keele B, Bosinger S, Doster D, Ma Z-M, Pollara J, Hryniewicz A, Ferrari G, Guan YJ, Forthal D, Venzon D, Fenizia C, Morgan T, Montefiori D, Lifson J, Miller C, Silvestri G, Rosati M, Felber B, Pavlakis G, Tartaglia J, Franchini G. Protection afforded by an HIV vaccine candidate in macaques depends on the dose of SIVmac251 at challenge exposure. J Virol 2013;87:3538-48.

Jaworski JP, Kobie J, Brower Z, Malherbe DC, Landucci G, Sutton WF, Guo B, Reed J, Leon E, Engelmann F, Zheng B , Legasse A, Park B, Dickerson M , Lewis AD, Colgin LMA, Axthelm M, Messaoudi I, Sacha JB, Burton DR, Forthal DN, Hessell AJ, Haigwood NL. Neutralizing polyclonal IgG present during acute infection prevents rapid disease onset in SHIVSF162P3-infected infant rhesus macaques. J Virol 2013;87:10447-59.

Gorlani A, Forthal DN. Antibody-dependent enhancement and the risk of HIV infection. Current HIV Res 2013;11:421-6. (Invited review)

Gach JS, Quendler H, Tong T, Narayan KM, Du SX, Whalen RG, Binley JM, Forthal DN, Poignard P, Zwick MB. A human antibody to the CD4 binding site of gp120 capable of highly potent but sporadic cross clade neutralization of primary HIV-1. PLoS One 2013;8:e72054.

Forthal D, Hope TJ, Alter G. New paradigms for functional HIV-specific nonneutralizing antibodies. Curr Opin HIV AIDS 2013:8:392-400. (Invited review)

Gupta S, Gach JS, Becerra JC, Phan TB, Pudney J, Moldoveanu Z, Joseph SB, Landucci G, Supnet MJ, Ping L-H; Corti D, Moldt D, Hel Z, Lanzavecchia A, Ruprecht RM, Burton DR, Mestecky J, Anderson DJ and Forthal DN. The neonatal Fc receptor (FcRn) enhances human immunodeficiency virus type 1 (HIV-1) transcytosis across epithelial cells. PLoS Pathogens 2013; 9:e1003776.

Gach JS, Achenbach CJ, Chromikova V, Berzins B, Lambert N, Landucci G, Forthal DN, Katlama C, Jung BH, Murphy RL. HIV-1 specific antibody titers and neutralization among chronically infected patients on long-term suppressive antiretroviral therapy (ART): a cross-sectional study. PLoS One 2014;9: e85371.

Sholukh AM, Siddappa NB, Shanmuganathan V, Hemashettar G, Lakhashe SK, Rasmussen RA, Watkins JD, Vyas HK, Thorat S, Brandstoetter T, Mukhtar MM, Yoon JK, Novembre FJ, Villinger F, Landucci G, Forthal DN, Ratcliffe R, Tuero I, Robert-Guroff M, Polonis VR, Bilska M, Montefiori DC, Johnson WE, Ertl HC, Ruprecht RM. Passive immunization of macaques with polyclonal anti-SHIV IgG against a heterologous tier 2 SHIV: outcome depends on IgG dose. Retrovirology 2014;11:8.

Gupta S, Pegu P, Venzon DF, Gach JS, Ma Z-M, Landucci G, Miller CJ, Franchini G, Forthal DN. Enhanced in vitro transcytosis of simian immunodeficiency virus mediated by vaccine-induced antibody predicts transmitted/founder strain number after rectal challenge. J Infect Dis 2014 (epub ahead of print).

Venditto V, Wieczorek L, Molnar S, Teque F, Landucci G, Watson D, Forthal D, Polonis V, Levy J, and Szoka F. Chemically modified peptides based on the membrane proximal external region of HIV-1 envelope induce high titer, epitope specific non-neutralizing antibodies in rabbits. J Virol 2014;21:1086-1093.

Forthal DN. Functions of antibodies. Microbiol Spectr 2014;2:1-17.

Lakhashe SK, Byrareddy SN , Zhou M, Bachler B, Hemashettar G, Hu S-L, Villinger F, Else JG, Stock S, Leeb SJ, Vargas-Inchausteguig DA, Cofano EB, Robert-Guroff M, Johnson WE, Polonis VR, Forthal DN, Loret EP, Rasmussen RA, Ruprecht RM. Multimodality vaccination against Clade C SHIV: partial protection against mucosal challenges with a heterologous tier 2 virus. Vaccine 2014;32:6527-36.

Sholukh AM, Watkins JD, Vyas HK, Gupta S, Lakhashe SK, Thorat S, Zhou, Hemashettar G, Bachler BC, Forthal DN, Villinger F, Sattentau Q, Weiss RA, Agatic G, Corti D, Lanzavecchia A, Heeney JL, Ruprecht RM. Defense-in-depth by mucosally administered anti-HIV dimeric IgA2 and systemic IgG1 mAbs: complete protection of rhesus monkeys from mucosal SHIV challenge. Vaccine 2015;32:6527-36. PMID: 25245933

Chromikova V, Mader A, Hofbauer S, Göbl C, Madl T, Gach JS, Bauernfried S, Furtmüller PG, Forthal DN, Mach L, Obinger C, Kunert R. Introduction of germline residues improves the stability of anti-HIV mAb 2G12-IgM. Biochim Biophys Acta 2015 (Epub ahead of print). PMID: 25748881

Dotsey EY, Gorlani A, Ingale S, Achenbach CJ, Forthal DN, Felgner PL, Gach JS. A high throughput protein microarray approach to classify HIV monoclonal antibodies and variant antigens. PLoS One 2015;10:e0125581. PMID: 25938510

Chukwuma VU, Hicar MD, Chen X, Nicholas KJ, Joyner A, Kalams SA, Landucci G, Forthal DN, Spearman PW, and Crowe JE Jr. Association of VH4-59 antibody variable gene usage with recognition
of an immunodominant epitope on the HIV-1 Gag protein. PLoS One 2015 (in press).

Santra S, Tomaras GD, Warrier R, Nicely NI, Liao H-X, Pollara J, Liu P, Alam SM, R Zhang R, Cocklin S, Shen X, Duffy R, Xia S-M, Schutte R, Pemble CW IV, Dennison SM, Li H, Chao A, Vidnovic K, Evans A, Klein K, Robinson J, Landucci G, Forthal DN, Montefiori DC, Kaewkungwal J, Nitayaphan S, Pitisuttithum P, Rerks-Ngarm S, Robb ML, Michael NL, Kim JH, Soderberg KA, Giorgi E, Korber B, Moog C, Shattock S, Letvin NL, Schmitz JE, Moody MA, Gao F, Ferrari G, Shaw GM, and Haynes BF. Human Non-neutralizing HIV-1 Envelope Monoclonal Antibodies Limit the Number of Founder Viruses during SHIV Mucosal Infection in Rhesus Macaques. PLoS Pathogens 2015 (in press).

Loos A, Gach JS, Hackl T, Maresch D, Henkel T, Porodko A, Bui-Minh D, Sommeregger W, Wozniak-Knopp G, Forthal DN, Altmann F, Steinkellner H, Mach L. Glycan modulation and sulfoengineering enhances the potency of anti-HIV-1 mAb PG9. PNAS 2015 (in press).

Williams KL, Cortez V, Dingens AS, Gach J, Rainwater S, Weis JF, Chen X, Spearman P, Forthal DN, Overbaugh J. CD4-induced antibodies targeting a C11-like epitope mediate broad and potent ADCC activity and are routinely detected in human plasma. Ebiomedicine 2015 (in press).

Hicar MD, Chen X, Kalams SA, Sojar H, Landucci G, Forthal DN, Spearman P, Crowe J. Low frequency of broadly neutralizing HIV antibodies during chronic infection even in quaternary epitope targeting antibodies containing large numbers of somatic mutations. Molecular Immun 2015;70:94-103.

Asbach B, Kliche A, Kostler J, Perdiguero B, Esteban M, Jacobs B, Montefiori D, LaBranche C, Yates N, Tomaras G, Ferrari G, Foulds K, Roedere M, Landucci G, Forthal D, Seaman M, Hawkins N, Self S, Sata A, Gottardo R, Phogat S, Tartaglia J, Barnett S, Burke B, CristilloA, Weiss D, Francis J, Galmin L, Ding S, Heeney J, Pantaleo G, Wagner R. Potential to streamline heterologous DNA-prime and NYVAC/protein-boost HIV vaccine regimens in rhesus macaques by employing improved antigens. J Virol 2016;90:4133-49.

Vaccari M, Gordon SN, Fourati S, Schifanella L, Liyanage NPM, Cameron M, Keele BF, Shen X, Tomaras GD, Billings E, Rao M, Chung AW, Dowell KG, Bailey-Kellogg C, Brown EP, Ackerman ME, Vargas-Inchaustegui DA, Whitney S, Doster MN, Binello N, Pegu P, Montefiori DC, Foulds F, Quinn DS, Donaldson M, Liang F, Loré K, Roederer M, Koup RA, McDermott A, Ma Z-M, Miller CJ, Phan TB, Forthal DN, Blackburn M, Caccuri F, Ferrari G, Kalyanaraman V, Ferrari MG, Thompson DV, Robert-Guroff M, Ratto-Kim S, Kim JK, Michael NL, Phogat S, Barnett SW, Tartaglia J, Venzon D, Stablein DM, Alter G, Sekaly R-P & Franchini G. Adjuvant dependent RAS activation and mucosal envelope antibody to V2 correlate with reduced risk of SIVmac251 acquisition. Nature Medicine 2016;22:762-70.

Gach JS, Gorlani A, Dotsey EY, Becerra JC, Anderson CTM, Berzins B, Felgner PL, Forthal DN, Deeks SG, Wilkin TJ, Casazza JP, Koup RA, Katlama C, Autran B, Murphy RL, Achenback CJ. HIV-1-Specific Antibody Response and Function after DNA Prime and Recombinant Adenovirus 5 Boost HIV Vaccine in HIV-Infected Subjects. PLoS One 2016;11:e0160341.

Gach JS, Venzon D, Vaccari M, Keele BF, Franchini G, Forthal DN. The relationship between vaccine-induced antibody capture of infectious virus and infection outcomes following low-dose, repeated rectal challenge with SIVmac251. J Virol 2016;90:8487-95.

Gordon SN, Liyanage NPM, Doster MN, Vaccari M, Vargas-Inchaustequi DA, Pegu P, Schifanella L, Shen X, Tomaras GD, Rao M, Billings EA, Schwartz J, Prado I, Bobb K, Zhang W, Montefiori DC, Goulds KE, Ferrari G, Robert-Guroff M, Roederer M, Forthal DN, Stablein DM, Phagat S, Venzon DJ, Fouts T, Franchini G. Boosting of ALVAC-SIV vaccine-primed macaques with the CD4-SIVgp120 fusion protein, elicits antibodies to V2 associated with a decreased risk of SIVmac251 acquisition. J Immunol 2016197:2726-37.

Huang Y, Ferrari G, Alter G, Forthal DN, Kappes JC, Lewis GK, Love JC, Borate B, Harris L, Greene K, Gao H, Phan TB, Landucci G, Goods BA, Dowell KG, Cheng HD, Bailey-Kellogg C, Montefiori DC, Ackerman ME. Diversity of Antiviral IgG Effector Activities Observed in HIV-Infected and Vaccinated Subjects. J Immunol 2016;197:4603-12.
Grants
R01 AI102715 Forthal (PI) "The Impact of Antibody and pH on Female-toMale SIV Infection" 07/06/2012-06/30/2016
R01 AI090656 Forthal (PI) "Broadly Reactive Antibodies against Chimeric Virus-Host Antigens" 06/14/2010-05/31/2014
R01 AI118581 "The role of antibody and the Fc neonatal receptor in transmitted/founder strain selection" 6/15/2015-6/14-2020
Professional Societies
Fellow, Infectious Diseases Society of America
American Society for Microbiology
Graduate Programs
Cellular and Molecular Biosciences
Research Centers
Center for Virus Research
Center for Immunology