Lamar M. Hill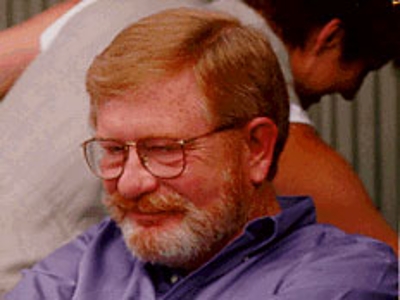 Professor Emeritus, History
School of Humanities
PH.D., University of London, 1968

Phone: History Department: (949) 824-6521
Fax: (949) 824-2865
Email:
lmhill@uci.edu
University of California, Irvine
273 Murray Krieger Hall
Mail Code: 3275
Irvine, CA 92697

Research Interests
Tudor-Stuart England, Early Modern Europe
Academic Distinctions
Phi Alpha Theta
Life Fellow, Royal Historical Society, London
Appointments
Visiting Professor, Lund University (Sweden)
Research Abstract
I have two major interests: one examines the way people interact with normative systems such as law and religion, the other with creating an electronic environment that will allow the "imaginative inhabitation" of historically distant places.

With regard to normative systems, my work is presently located at the intersection of legal and social history in sixteenth- and seventeenth-century England. This area of study provides rich insights into the world of the common person whose voice is otherwise frequently lost to history. The courtroom was a privileged arena in which grievances could be expressed that would have been unacceptable elsewhere. I am interested in the intersection of social and cultural expectations (what should a person of a certain class or occupation say and do) and the specific reality of the litigation (what did that person actually say and do). I am also interested in reconstructing the social networks that made centrally located courts accessible to litigants in the remote countryside. Other questions that arise are concerned with the incorporation of equity into the common law, the competition among courts to generate and keep business, and the artisan as a civil litigant. I am finishng a book on the dissolution of a marriage in the late sixteenth century and I contiunue to work with the records of the Court of Requests, an equity court with particular jurisdiction over the poor, in the period 1603-1625. I have had a continuing interest in analogous questions as they arise in legislative institutions, religion, and local government.


My second major interest is in the development of an interactive project entitled The English County 1500-1800. It will integrate a variety of multimedia technologies to encourage the student to "imaginatively inhabit" several English counties while, at the same time, linking the electronic world with the world of lectures and libraries. The project is at a very early stage and its development will give graduate students an opportunity to work in a medium that will become increasingly more important over the course of their own careers.
Publications
The Ancient State, Authoritie, and Proceedings of the Court of Requests (1974)
"Continuity and Discontinuity: Professor Neale and the Two Worlds of Elizabethan Government," Albion (1978)
Bench and Bureaucracy: The Public Career of Sir Julius Casear, 1580-1630 (1988)
"'It ain't no lie; I've seen it on a map': Elizabethan and Early Stuart Studies in the 1990s", Huntington Library Quarterly (1999)