Michael Ladd Burton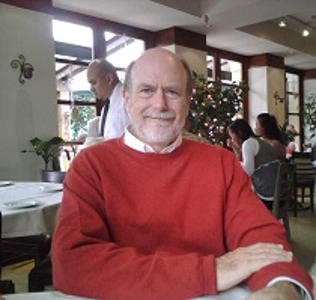 Professor Emeritus, Anthropology
School of Social Sciences
PH.D., Stanford University, 1968, Anthropology
B.S., Massachusetts Institute of Technology, 1964, Economics

University of California, Irvine
4271 Social Sciences Plaza B
Mail Code: 5100
Irvine, CA 92697

Research Interests
Work, family, household economics, household ecology, East Africa, Micronesia
Appointments
Harvard University Department of Social Relations, 1968-1969.
Research Abstract
My research interests are in the fields of economic and social anthropology, with emphasis on household and family. I have a strong interest in improving comparative and field research methods. My past research topics have included causes and consequences of the sexual division of labor, Maasai concepts of gender and social identity, and Navajo attitudes toward social change. I have done research in Yucatan, Kenya (Gikuyu and Maasai), and among the Navajo; and am currently working on a comparative study of macroeconomic change, migration, and the household food economy in Palau, Yap, Kosrae, and the Marshall Islands.
Awards and Honors
National Merit Scholarship, 1960-1964
NSF Graduate Fellowship, 1964-1958
Stirling Award, Society for Psychological Anthropology, 1976.
Short Biography
Born 1942, Long Beach, CA, Grew up in Altadena, CA. Graduated from John Muir High School, Pasadena, CA. Married to Ellen Greenberger, Professor Emeritus of Psychological Science, UCI. Two children from my first marriage and one grandson. Two step-children and three step-grandchildren.
Publications
J. A. Egan, M.L. Burton,and K. L. Nero. Building Lives with Food: Production, Circulation, and Consumption of Food in Yap. In Richard Wilk (Ed). Fast Food/Slow Food: The Economic Anthropology of the Global Food System. In Press, Altamira Press.
M. L. Burton, E. Greenberger, and C. Hayward. Mapping the Ethnic Landscape. Cross Cultural Research 39(4):351-379.
M.L. Burton, C.C. Moore, J.W.M. Whiting, and A.K. Romney. "Regions based on Social Structure." Current Anthropology 37:87-123. 1996.
M. L. Burton, K. L. Nero, and J. Hess. 2002. Who Can Belong to a Micronesian Household. Field Methods 14(1):65-87.
C. Chen, M. L. Burton, E. Greenberger, and J. Dmitrieva. Population Migration and the Variation of Dopamine D4 Receptor (DRD4) Allele Frequencies around the Globe. Evolution and Human Behavior 20:309-324. 1999.
M. L. Burton, K. L. Nero, and J. A. Egan. 2001. The Circulation of Children through Households in Yap and Kosrae. Ethos 29(3):329-356.
K. L. Nero, F. B. Murray, and M. L. Burton. The Meanings of Work: Pacific Policy Implications of Globalization. The Contemporary Pacific 12:319-348. 2000.
Jim Hess, Karen L. Nero, and Michael L. Burton. Creating Options: Forming a Marshallese Community in Orange County, California. The Contemporary Pacific 13:89-121. 2001.
M. L. Burton. 2003. Too Many Questions? The uses of Incomplete Cyclic Designs for Paired Comparisons. Field Methods 15:115-130.
Grants
M. L. Burton and Karen L. Nero. The Social Relations of Food Production in Four Micronesian Societies. NSF Cultural Anthropology Program.
M. L. Burton and Karen L. Nero. Pacific Pathways. UC Pacific Rim Research Program.
Professional Societies
American Anthropological Association.
Society for Economic Anthropology.
Society for Cross-Cultural Research
Society for Applied Anthropology
Association for the Social Anthropology of Oceania
Society for the Anthropology of Food and Nutrition
Society for Anthropological Sciences
Anthropology and Environment Section, AAA
Culture and Agriculture section of AAA
Association for Feminist Anthropology
Association of Indigenous Anthropologists
Other Experience
Director
Child Development Research Unit, University of Nairobi 1973—1974

Field Director UCI Yucatan Project
1971—1973