Judith Treas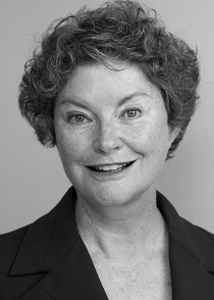 Chancellor's Professor, Sociology
School of Social Sciences
Director, Center for Demographic and Social Analysis (C-DASA)
Visiting Professor, UC Education Abroad Program, The Netherlands
PH.D., University of California, Los Angeles

University of California, Irvine
4291 Social Sciences Plaza B
Mail Code: 5100
Irvine, CA 92697

Research Interests
Family, Aging, Life Course, Gender, Inequality, Social Demography
Academic Distinctions
Distinguished Publication Awards, American Sociological Assn. Sections on
Aging & the Life Course and Inequality Poverty & Mobility (co-recipient)
Theoretical Developments Award, Gerontological Society of America
Matilda White Riley Distinguished Scholar Career Award,
American Sociological Association Section on Aging and the Life Course
Petersen Scholar Award for Aging and Family Research
Sociological Research Association Member
Population Association of America Blue Ribbon Poster Awards
Chancellor's Award for Excellence in Undergraduate Research Mentoring
Fellow, Gerontological Society of America, National Council on Family Relations
Research Abstract
Judith Treas joined UCI in 1989 as the founding chair of the Sociology Department. She established the Graduate Program in Demographic and Social Analysis (DASA) and later the campus research Center on Demographic and Social Analysis (C-DASA), which she now directs. Engaging issues of inequality, gender, family, aging, and the life course, often from a cross-national perspective, she has published over 100 articles, chapters, and books. With her students, now working on four continents, she pioneered research accounting for country differences in household gender inequality. Another line of research considers older adults in America's immigrant families. Her contributions have been honored by the American Sociological Association, the Gerontological Society of America, the National Council on Family Relations, the Population Association of America, and Oregon State University.

Past President of the Pacific Sociological Association, Dr. Treas has also served the American Sociological Association as Chair of its sections on Aging and the Life Course as well as Sociology of Population. She facilitated the U.S. Census Advisory Committee (Population Association of America Subcommittee), providing technical consultation on projects and products. She served on the Board of Directors of the Population Association of America and on the Board of Overseers of the General Social Survey.
Publications
Judith Treas, Jacqueline L. Scott, and Martin P.M. Richards (Eds.). 2014. The Wiley-Blackwell Companion to Sociology of Families. Oxford: Wiley-Blackwell Publishers.
Judith Treas, Tanja van der Lippe, and Tsui-o Tai. 2011. "The Happy Homemaker? Married Women's Well-Being in Cross-national Perspective." Social Forces 90:111-132.
Judith Treas and Zoya Gubernskaya. 2012. "Farewell to Moms? Trends in Maternal Contact for Seven Countries in 1986 and 2001." Journal of Marriage and Family 74:297-311.
Judith Treas. 2015. "Incorporating Immigrants: Integrating Theoretical Frameworks of Adaptation." Journals of Gerontology Series B: Psychological Sciences and Social Sciences. 70:269-278.
Judith Treas, Jonathan Lui, and Zoya Gubernskaya. 2014. "Attitudes on Marriage and New Relationships: Cross-National Evidence on the Deinstitutionalization of Marriage." Demographic Research 30: 1495-1526.
Anja-Kristin Abendroth, Matt L. Huffman, and Judith Treas. 2014. "The Parity Penalty in Life Course Perspective: Motherhood and Occupational Status in 13 European Countries." American Sociological Review 79:993-1014. 2015.
Judith Treas and Sonja Drobnic (Eds.). 2010. Dividing the Domestic: Men, Women, and Household Work in Cross-National Perspective. Stanford: Stanford University Press, Pp. 1-261.
Tsui-o Tai and Judith Treas. 2012. "Apron Strings of Working Mothers: Maternal Employment and Housework in Cross-National Perspective." Social Science Research 29:780-791.
Graduate Programs
Sociology
Research Centers
Demographic and Social Analysis