Mark P. Petracca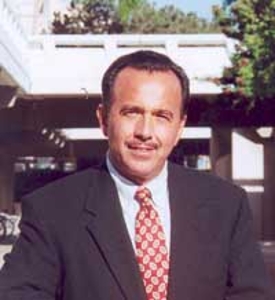 Associate Professor, Political Science
School of Social Sciences
Chair, Department of Political Science
University of California, Irvine
5271 Social Sciences Plaza B
Mail Code: 5100
Irvine, CA 92697

Research Interests
American Political Institutions (Presidency and Congress) Interest Organizations, Public Policy, Power and Political Discourse
Research Abstract
Professor Petracca's research centers on the question of how political power is enabled, constrained, and distributed in advanced industrial societies. Focusing primarily on the American case, Professor Petracca's research menu includes the politics of agenda-building and the distribution of political power; the development of political institutions; the relationship between normative democratic theory and empirical policy outcomes; and the connection between the state and the individual in developed political systems. Professor Petracca teaches on a range of American political institutions, such as the presidency, Congress, and political organizations, as well as courses about law and society, constitutional politics, agenda-building, and political power.
Publications
The Transformation of Interest Group Politics, (editor). Westview Press, 1992.
"Proposals for Constitutional Reform: An Evaluation of the Committee on the Constitutional System," Presidential Studies Quarterly, 1991.
"Chinese Neo-Authoritarianism: An Exploration and Democratic Critique," (with Ming Xiong). Asian Survey, 1991.
"How Frequent is Frequent Enough? An Appraisal of the Four-Year Term for House Members," (with Pamela Smith). Congress and the Presidency, 1990.