William R. Schonfeld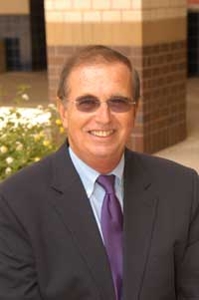 Professor, Political Science
School of Social Sciences
Ph.D., Princeton University, 1970, Political Science

University of California, Irvine
4187 Social Sciences Plaza A
Mail Code: 5100
Irvine, CA 92697

Research Interests
Authority, Democratic Theory, Comparative Politics, France
Research Abstract
Professor Schonfeld is concerned with understanding what people do in politics and how this is related to the ways in which they talk about political action. As a result, his research has used attitudinal surveys in contexts where he has extensively observed the connection between word and deed. Viewing politics as primarily an authority relationship, he has studied and written about "governance" in settings ranging from the secondary school classroom to the national decision-making bodies of dominant political parties. Using an ethnographic approach, he has done empirical and theoretical work on political socialization, political participation, elites, and political parties. His fieldwork has largely been done in France, and his major geographical area of expertise is Western Europe. Professor Schonfeld's most recent published work contributes to theories of party behavior and involves intensive study of the elites of the French Gaullist and Socialist parties. He is currently working on a comparative organizational sociology of party elites. He has taught graduate seminars on political sociology, empirical democratic theory, and authority relations.
Publications
"Les partis politiques: que sont-ils et comment les etudies?" in Ideologies, edited by Yves Meny. Paris: Presses de la Fondation Nationale des Sciences Politiques, 1989.
Ethnographie du PS et du RPR: Les elephants et l'aveugle. Paris: Economica, 1985.
"French Socialism in Power: Change and Continuity," The Tocqueville Review, 1984.
"Political Parties: The Functional Approach and the Structural Alternative," Comparative Politics, 1983.