Bernard H. Tranel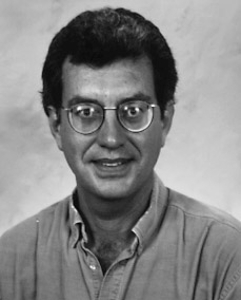 Professor, Linguistics
School of Social Sciences
PH.D., University of California, San Diego, 1974

University of California, Irvine
SSPB 2257
Mail Code: 5100
Irvine, CA 92697

Research Interests
Linguistics, linguistic theory, phonology, phonetics, morphology, Optimality Theory, Romance languages, French Linguistics, tone languages, Margi, Mixtec
Research Abstract
My earlier research included work in psychophysics and on Uto-Aztecan languages. My principal long-term focus has been on French linguistics and linguistic theory, particularly in phonology. I am currently working within the framework of Optimality Theory on stress and on aspects of French phonology and morphology. I am also preparing a revised edition of my book "The Sounds of French: An Introduction" and a French version of it ("Les sons du français") for Cambridge University Press,
Publications
BOOKS:
"Romance Linguistics: Theoretical Perspectives" (co-editor with Armin Schwegler and Myriam Uribe-Etxebarria). Amsterdam/Philadelphia: John Benjamins, 1998.
"The Sounds of French: An Introduction", Cambridge, England: Cambridge University Press, 1987. Reprinted 1989, 1992, 1994. Accompanying cassette, 1987.
"Concreteness in Generative Phonology: Evidence from French", Berkeley, CA: University of California Press, 1981.
SELECTED ARTICLES:
(with Francesca Del Gobbo) "Local Conjunction in Italian and French Phonology", in Romance Phonology and Variation, edited by Caroline Wiltshire & Joaquim Camps, 191-218. Amsterdam/Philadephia: John Benjamins, 2002.
"Aspects de la phonologie du français et la théorie de l'optimalité", Langue française 126.39-72, 2000.
"Optional schwa deletion: On syllable economy in French", in Formal Perspectives on Romance Linguistics, edited by J.-Marc Authier, Barbara E. Bullock, & Lisa A. Reed, 271-288. Amsterdam/Philadelphia: John Benjamins, 1999.
"On tonal transparency", in UC Irvine Working Papers in Linguistics, Volume 2.129-154, edited by Brian Agbayani and Naomi Harada. Irvine, CA: Irvine Linguistics Students Association, Department of Linguistics, University of California, Irvine, 1997.
"Exceptionality in Optimality Theory and final consonants in French", in Grammatical Theory and Romance Languages, edited by Karen Zagona, 275-291. Amsterdam/Philadelphia: John Benjamins, 1996.
"French liaison and elision revisited: A unified account within Optimality Theory", in Romance Linguistics in Los Angeles, edited by Claudia Parodi, Carlos Quicoli, Mario Saltarelli, and Maria Luisa Zubizarreta, 433-455. Washington, D.C.: Georgetown University Press, 1996.
"Tone sandhi and vowel deletion in Margi", Studies in African Linguistics 23(2).111-183, 1992-94.
"CVC light syllables, geminates and Moraic Theory", Phonology 8(2).291-302, 1991.
"On suppletion and French liaison", Probus 2(2).167-206, 1990.
"A generative treatment of the prefix in- of Modern French", Language 52.345-69, 1976.
(with Harlan Lane) "The Lombard sign and the role of hearing in speech", Journal of Speech and Hearing Research 14.677-709, 1971.
(with Harlan Lane and Cyrus Sisson) "Regulation of voice communication by sensory dynamics", Journal of the Acoustical Society of America 47.618-24, 1970.