Alice Fahs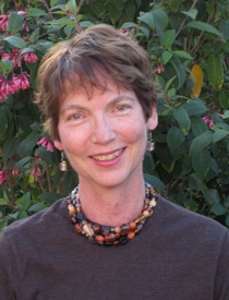 Professor Emeritus, History
School of Humanities
Ph.D., New York University, 1993

University of California, Irvine
230 Krieger Hall
Mail Code: 3275
Irvine, CA 92697

Research Interests
American cultural history, nineteenth-century and early twentieth-century America, Civil War studies, gender studies, print culture
Research Abstract
During academic year 2015-2016 I am on leave as the Rogers Distinguished Fellow of 19th Century American History at the Huntington Library.

My research interests span the social and cultural history of nineteenth- and early-twentieth-century America, with an emphasis on the intersections of print culture, race, gender, and space. Trained both in literature and history, I often examine the public spaces produced by print culture, as well as their multiple political meanings. My first book, for instance, The Imagined Civil War: Popular Literature of the North and South, 1861-1865 (University of North Carolina Press, 2001), was a study of the popular print culture of the Civil War and its relationship to changing meanings of race, gender, and democratic citizenship.

I followed this work with a collection of essays, The Memory of the Civil War in American Culture (University of North Carolina Press, 2004), co-edited with Professor Joan Waugh of UCLA. My interest in Civil War gender studies also led me to publish an edition of Louisa May Alcott's wartime Hospital Sketches (Bedford Books, 2003), which I have found a fascinating text for its rendering of the changing meanings of gender and citizenship in wartime.

My 2011 book Out on Assignment: Newspaper Women and the Making of Modern Public Space (University of North Carolina Press) examined some of the hundreds of little-known newspaper women who entered metropolitan work for mass-circulation dailies in the late nineteenth and early twentieth centuries, an era of explosive expansion in so-called "yellow" journalism. I explored newspaper women's articulation of a new, gendered, public modernity, made visible through the public spaces newspaper women created with their journalistic work.

I am currently working on a study of "the creative life" in 19th-century America, with a special focus on the community of Concord, Massachusetts. A second project is both historical and personal: co-author Mimi Chubb and I are writing a book on the relationship between the poet Robert Duncan and Ned Fahs (my father and Mimi Chubb's grandfather). Duncan and Fahs met at Berkeley in the late 1930s; lived together briefly in Annapolis; traveled often together to New York; but eventually ended their relationship in 1940. The two men took very different paths in life—Duncan embraced poetry as the center of his life and found a life partner in the painter and collagist Jess; Fahs, on the other hand, married, lived out his life "in the closet," and was blacklisted as a Foreign Service officer during the Lavender Scare of the early 1950s. Telling the story of their convergence and divergence, as well the very different paths they chose, has put my historical training to work in my own family history—a fascinating experience.
Publications
Out on Assignment: Newspaper Women and the Making of Modern Public Space (University of North Carolina Press, 2011)

Co-author, Liberty, Equality, Power: A History of the American People, 5th-7th editions (Cengage Publishing, 2007-2016)

The Memory of the Civil War in American Culture, co-edited with Joan Waugh (University of North Carolina Press, 2004)

Editor, Hospital Sketches, by Louisa May Alcott (Bedford Books, 2003)

The Imagined Civil War: Popular Literature of the North and South, 1861-1865, (University of North Carolina Press, 2001)