Chungmoo Choi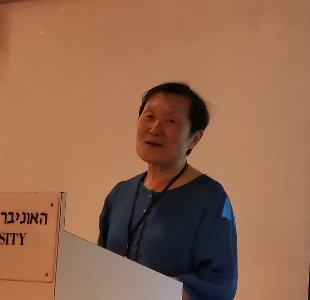 Professor, East Asian Studies
School of Humanities
PH.D., Indiana University

University of California, Irvine
473 Humanities Instructional Bldg.
Mail Code: 6000
Irvine, CA 92697

Research Interests
Modern Korean culture and society, critical theory, gender, literature and film, religion, popular culture, post-colonial discourse
Research Abstract
I am working on two book projects. The first book is titled Faith and the Power of the Weak which is an extension of Healing Historical Trauma but focusing on ethical theology in South Korean literature and film. Concurrently, I am writing another book, Korean Women Narrate: Women's Literature and Film in Contemporary Korea. In this book, I am examining five selected key concepts that are distinct in Korean women's narrative at the turn of the 21st century into the new millennium.
Publications
Voices of the Korean Comfort Women: History Rewritten from Memories (Routledge, 2023)
Healing Historical Trauma in South Korean Film and Literature (Routledge, 2020)
Dangerous Women: Gender and Korean Nationalism (Routledge, 1998)
The Comfort Women: Colonialism, War and Sex (1997, special issue of journal positions)
"The Politics of Gender, Aestheticism, and Cultural Nationalism in in Sopyonje and the Genealogy," in David James and Kyung Hyun Kim eds., Im Kwon-taek, the Making of a Korean National Cinema (Wayne State U. Press, 2003), 107-133.
"Politics of War Memories towards Healing" in T. Fujitani, Geoffrey M. White and Lisa Yoneyama eds., Perilous Memories: The Asia-Pacific Wars (Duke University Press, 2001), 395-409.
"The Discourse of Decolonization and Popular Memory: South Korea," positions, vol.1, no.1, Spring 1993, 77-102.
Research Centers
Center for Critical Korean Studies