Seymour Menton

Professor Emeritus, Spanish and Portuguese
School of Humanities

Ph.D.New York University, 1952
M.A.La Universidad Nacional Autónoma de México, 1949, Spanish
A.B.College of the City of New York, 1948



Phone: (949) 824-7267
Email: smenton@uci.edu

University of California
322G Humanities Hall
Mail Code: 5275
Irvine, CA 92697


Research Interests

Spanish American prose fiction, Contemporary Spanish American novel and short story, Historical novel

URL

www.humanities.uci.edu/spanishandportuguese/v2/faculty/menton/menton.html

Academic Distinctions

Smith-Mundt Grant for travel and research in Brazil, Dec.1960-Jan. 1961

President of the American Association of Teachers of Spanish and Portuguese, 1971

Member of the Executive Committee of the Latin American Studies Association, 1970-1972

Organization of American States Research Fellowship in Colombia, summer of 1977

University of California, Irvine Distinguished Faculty Lecturer, 1980

Judge, Plaza y Janés Colombian Novel Competition, 1981

Judge, Guatemalan Novel Competition (Concurso Rin), 1983

University of California, Irvine, Chair of the Academic Senate, 1984-1986

Vice-president of the Asociación Norteamericana de Colombianistas, 1987-1989, and President, 1989-1993

President of the Local Organizing Committee for the August 1992 meeting at UCI of the Asociación Internacional de Hispanistas

Orden Andrés Bello, cultural award given by the Venezuelan government, July 1991

Judge, Juan Rulfo International Prize for Literature, Guadalajara, Mexico City, 1992, 1993, 1999, 2005, and 2006.

Medal from the Instituto Tecnológico y de Estudios Superiores de Monterrey (ITESM) in recognition for contributions to Spanish American literature, October 1994

Orden Francisco de Miranda, cultural award given by the Venezuelan government, June 1996

Orden Miguel Angel Asturias, cultural award given by the Guatemalan government, October, 1997

Orden Mexicana del Águila Azteca, cultural award given by the Mexican government, October 2009

Research Abstract

Seymour Menton marked his fiftieth year of teaching with the publication of Historia verdadera del realismo mágico (Mexico City: Fondo de Cultura Económica, 1998). It complements Menton's art history book Magic Realism Rediscovered, 1918-1981 (New Brunswick, NJ: Associated University Presses, 1983). A specialist in the Latin American short story and novel, Menton has published 84 articles, 84 reviews and fourteen other books between 1948 and 2006: Saga de México (1955, 1992), El cuento hispanoamericano (1964) with several updated editions (the lastest one in 2003), Historia crítica de la novela guatemalteca (1960, 1985), El cuento costarricense (1964), Teatro Brasileiro Contemporâneo (1966, 1969), Edition of Tomás Carrasquilla's Frutos de mi tierra (1972), Prose Fiction of the Cuban Revolution (1975, 1978, 1982), La novela colombiana: planetas y satélites (1978), Narrativa mexicana desde "Los de abajo" hasta "Noticias del imperio"" (1991), Translation of Alvaro Cepeda Samudio's La casa grande (1991), Critical edition of Mariano Azuela's Los de abajo (1992), and Latin America's New Historical Novel (1993), Historia verdadera del realismo mágico (1998), Caminata por la narrativa latinoamericana (2002, 2004). Un tercer gringo viejo: relatos y confesiones (2005)

On October 9, 1997, Menton was awarded the Orden Miguel Angel Asturias in Guatemala's Palacio Nacional. Previously he received the Orden Andrés Bello (1991) and the Orden Francisco de Miranda (1996) in Caracas. He was also honored by the Instituto Tecnológico de Estudios Superiores en Monterrey, Mexico (1994). He has taught, lectured or given conference papers in almost every Latin American country and Spain.

Menton has taught at U.C.I. since 1965 and was the founding chair of the Department of Foreign Languages and Literatures, and later of the Department of Spanish and Portuguese. He previously taught at Dartmouth College (1952-1954) and the University of Kansas (1954-1965). He holds a B.A. from City College of New York (1948), an M.A. from the Universidad Nacional Autónoma de México (1949), and a Ph.D. from New York University.

Since retiring officially in June 1994, Menton has taught at least one graduate or upper-division course every year and has continued his research in Latin American fiction.



Publications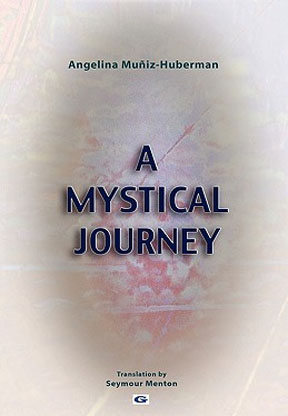 A Mystical Journey. Translation of Angelina Muñiz-Huberman, Tierra adentro. Santa Fe, New Mexico: Gaon Books, 2011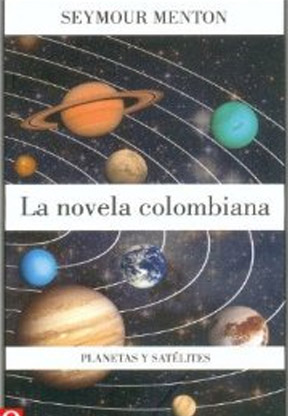 La novela colombiana: planetas y satélites. Bogotá: Plaza y Janés, 1978. Updated edition, Mexico City: Fondo de Cultura Económica, 2007.
Un Tercer Gingo Viejo Relatos y confesiones. Mexico City: Fondo de cultura económica, 2005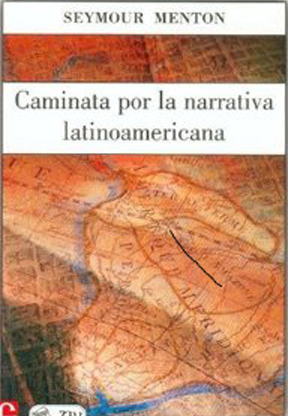 Caminata por la narrativa latinoamericana. Mexico City: Fondo de Cultura Económica, 2002, 800 pages; second expanded edition, 2004.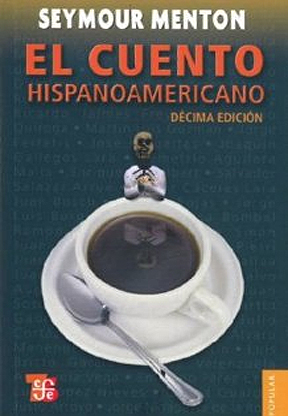 El cuento hispanoamericano. Mexico City: Fondo de Cultura Económica, 1964, 2 vols., 553 pp.; revised and updated editions in 1970, 1986, and 1991. The Spanish American Short Story. A Critical Anthology. Berkeley: University of California Press, 1980, hard cover and paperback editions.
Historia verdadera del realismo mágico. Mexico City: Fondo de Cultura Económica, 1998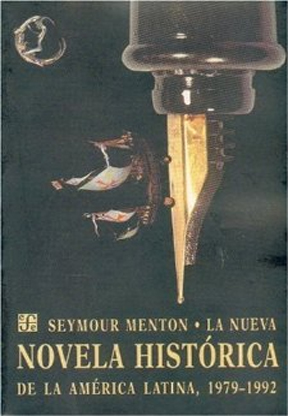 Latin America's New Historical Novel, 1979-1992. Austin: University of Texas Press, October 1993.
La nueva novela histórica de la América Latina, 1979-1992. Translated by Seymour Menton. México: Fondo de Cultura Económica, January 1994.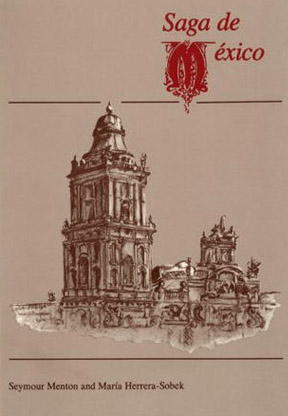 Saga de México. New York: Appleton-Century-Crofts, 1955, 245 pp. The new revised and updated edition of this second-year college reader, in collaboration with María Herrera Sobek, was published by the Bilingual Press in early 1992.
Coordinator, Critical edition of Mariano Azuela's The Underdogs. Pittsburgh: University of Pittsburgh Press, 1992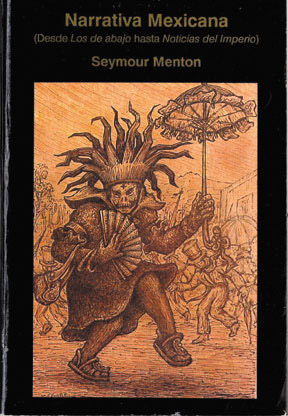 La narrativa mexicana desde "Los de abajo" hasta "Noticias del imperio". Tlaxcala: Universidad Autónoma de Tlaxcala
1991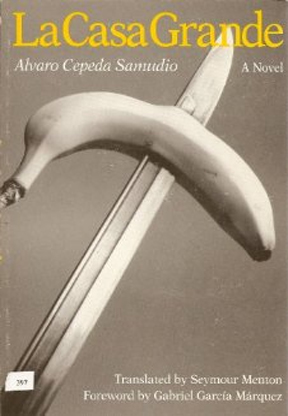 Translation of Alvaro Cepeda Samudio, La casa grande. Austin: University of Texas Press
1991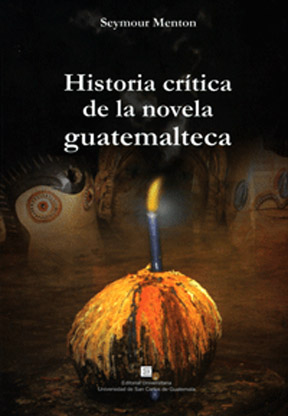 Historia crítica de la novela guatemalteca. Guatemala City: Universidad de San Carlos Press, 1960, 332 pp.; a second revised and updated edition was published in Guatemala City in August 1985.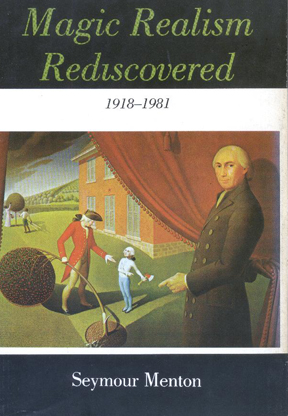 Magic Realism Rediscovered, 1918-1981. East Brunswick, NJ: Associated University Presses and Philadelphia Art Alliance Press, 1983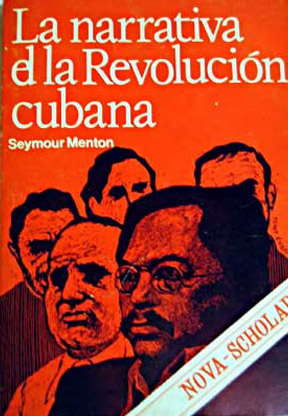 Prose Fiction of the Cuban Revolution. Austin: University of Texas Press, August 1975; updated Spanish translation: La narrativa de la revolución cubana. Madrid: Playor, 1978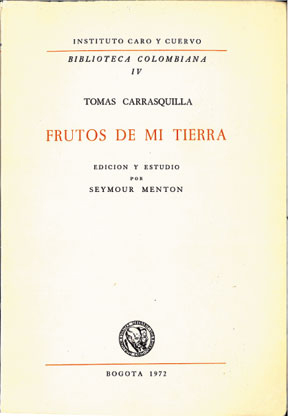 Editor, Critical edition of Tomas Carrasquilla's Frutos de mi Tierra. Bogota: Instituto Caro y Cuervo, 1972
Teatro Brasileiro Contemporâneo, in collaboration with Wilson Martins, New York: Appleton-Century-Crofts, 1966; second revised edition, 1969.
El cuento costarricense. Historia, antología y bibliografía. Mexico City: Studium, August 1964
RESEARCH - SELECTED ARTICLES

Juan José Arreola and the Twentieth-Century Short Story. Read at the M.L.A. meeting in Madison, Wisc., Sept. 1957, and later published in Hispania, XLII, 3 (Sept. 1959), 295-308. Republished in Spanish in Iberoamérica (Mexico City: Studium, 1962), a collection of the best Hispania articles on Latin America, and by the Casa de las Américas in Havana, 1963. Arreola later dedicated the first part of his Confabulario total to me.

La novela experimental y la república comprensiva de Hispanoamérica: estudio analítico y comparativo de Nostromo, Le Dictateur, Tirano Banderas y El Señor Presidente. Humanitas, anuario del Centro de Estudios Humanísticos de la Universidad de Nuevo León, México, I, 1 (1960), 409-464.

La estructura épica de Los de abajo y un prólogo especulativo. Hispania, L, 4 (Dec. 1967), 1001-1011; reprinted in La novela iberoamericana contemporánea. Caracas: Univ. Central de Venezuela, 1968, 215-222; in La Gaceta, Mexico City: Fondo de Cultura Económica, 1970, 2-8; Letras del Ecuador, no. 148, dic. de 1970, 22-25; La Semana de Bellas Artes, 80, June 13, 1979; in Aurora Ocampo, ed. La crítica de la novela mexicana contemporánea. Mexico City: Univ. Nacional Autónoma de México, 1981; Luis Leal, Mariano Azuela: el hombre, el médico, el novelista.México:Conaculta, 2001; a revised version entitled "Texturas épicas de Los de abajo" appeared in Jorge Ruffinelli, ed. Mariano Azuela, "Los de abajo". Madrid: Colección Archivos, 1988.

Respirando el verano, fuente colombiana de Cien años de soledad. Revista Iberoamericana, XLI, 91 (April-June 1975), 203-217.

La vorágine, Circling the Triangle. Hispania, LIX, 3 (Sept. 1976), 418-434. Reprinted in Montserrat Ordóñez Vila, La vorágine:textos críticos, Bogotá, Alianza Editorial, 1987, 199-228.

Jorge Luis Borges, Magic Realist. Hispanic Review, 50 (1982), 411-426. Lectures in Spanish: Colegio de Costa Rica, Aug. 10, 1988; Universidad Veracruzana, Xalapa, Aug. 30, 1988; Bogotá, Aug. 10, 1994.

The Last of the Just: Between Borges and García Márquez. World Literature Today, LIX, 4 (Autumn 1985), 517-524. Lecture: Puterbaugh Conference, University of Oklahoma, April 19, 1985; U.C. Berkeley, May 1986.

Y la cortina de humo se derrumbó en pedazos (un inmodesto prólogo posmoderno). La Experiencia Literaria, Facultad de Filosofía y Letras, UNAM, primavera de 1994, 9-13.

Rey del albor. Madrugada de Julio Escoto: la última novela nacional y la primera novela cibernética. Cultura de Guatemala, 22, 2 (mayo-agosto de 201), 59-80.